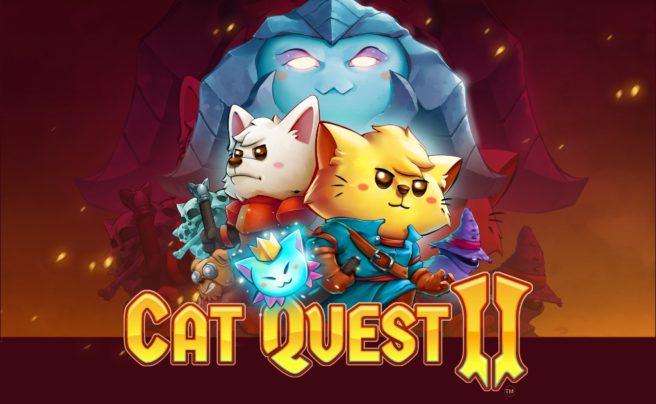 Publisher PQube and developer The Gentlebros have shared a new batch of information about the action-RPG Cat Quest II. This time around, we have an update on some of the features players can expect.
Here's the full rundown, with videos included:
1. A whole new kingdom to explore!
Vast deserts, towering rocks and auburn meadows: the Lupus Empire is just as beautiful, unique and full of quests as its neighboring feline land – which makes for the other half of Cat Quest II's map! Catventure through this chequered realm, join furces with new allies and help liberate it from its emperor-gone-mad: Wolfen!

2. Mewltiplayer!
The most requested feature following the success of Cat Quest and perfect for friends, families, couples and everyone else! Enjoy 2-player co-op as an unlikely pair of heroes to liberate the Cat Kingdom and Lupus Empire from rulers gone mad. Now the question is: are you more of a cat or a dog person?

3. New weapon types, spells and pawssive bonuses on armour!

What would an adventure be without some sweet loot? Cat Quest II offers even more diversity by adding new weapon types and spells as well as passive skills on armour pieces you find and upgrade during your quests!

A diverse new arsenal of wands and staffs that boast lots of spell damage let you restore mana by attacking from the backline after unleashing powerful new spells!

If you prefer whisker-to-whisker combat, here is a treat for you: Two-handers will expand the pool of melee weapons with broader blows and harder hits.

The new passive skills on armour let you further customise your hero with perks like increased attack speed, magic resistance, extended rolling distance and much more!

https://www.youtube.com/watch?v=i3uHBbtjVLM
Cat Quest II launches on Switch this fall.
Source: PQube PR
Leave a Reply