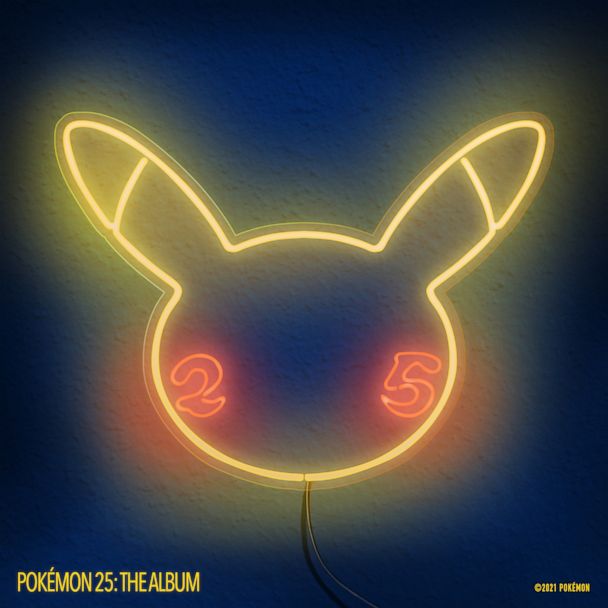 The next song featured on Pokemon 25: The Album has been released on YouTube and music streaming services. This song is "Take it Home" by Mabel and while it has no music video, there is a link to listen to the song below.
Pokemon 25: The Album releases with all of its songs on October 16, 2021.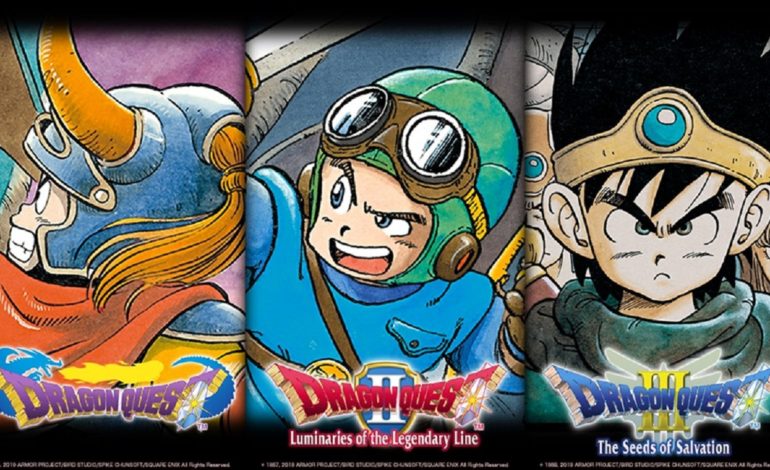 During the Dragon Quest 35th Anniversary stream, series creator Yuji Horii announced that Dragon Quest III is being remade in HD-2D. He explained that this was due to the popularity of the game. However, it seems that Horii's plans go past just a Dragon Quest III remake and on to also remaking the first and second games in the HD-2D style.
He started talking about this during the 35th anniversary live stream after announcing the Dragon Quest III Remake and saying that "Maybe afterwards, we maybe make [Dragon Quest] 1 and 2." He continued by saying "So, we're thinking maybe 3 we can start, and then maybe 1 and 2 there would be some kind of unexpected surprise."
Eventually, the other presenter flat-out asked if Horii was planning on remaking the first 2 games in HD-2D as well, and he answered with "Well, we want too."
So, while these remakes are not official, it seems pretty likely that the Dragon Quest team has plans to bring the first 2 games to HD-2D after Dragon Quest III. This whole exchange was translated by an official translator on the live stream, so if you'd like to take a look at the original clip, check it out below (starts at 50:00)!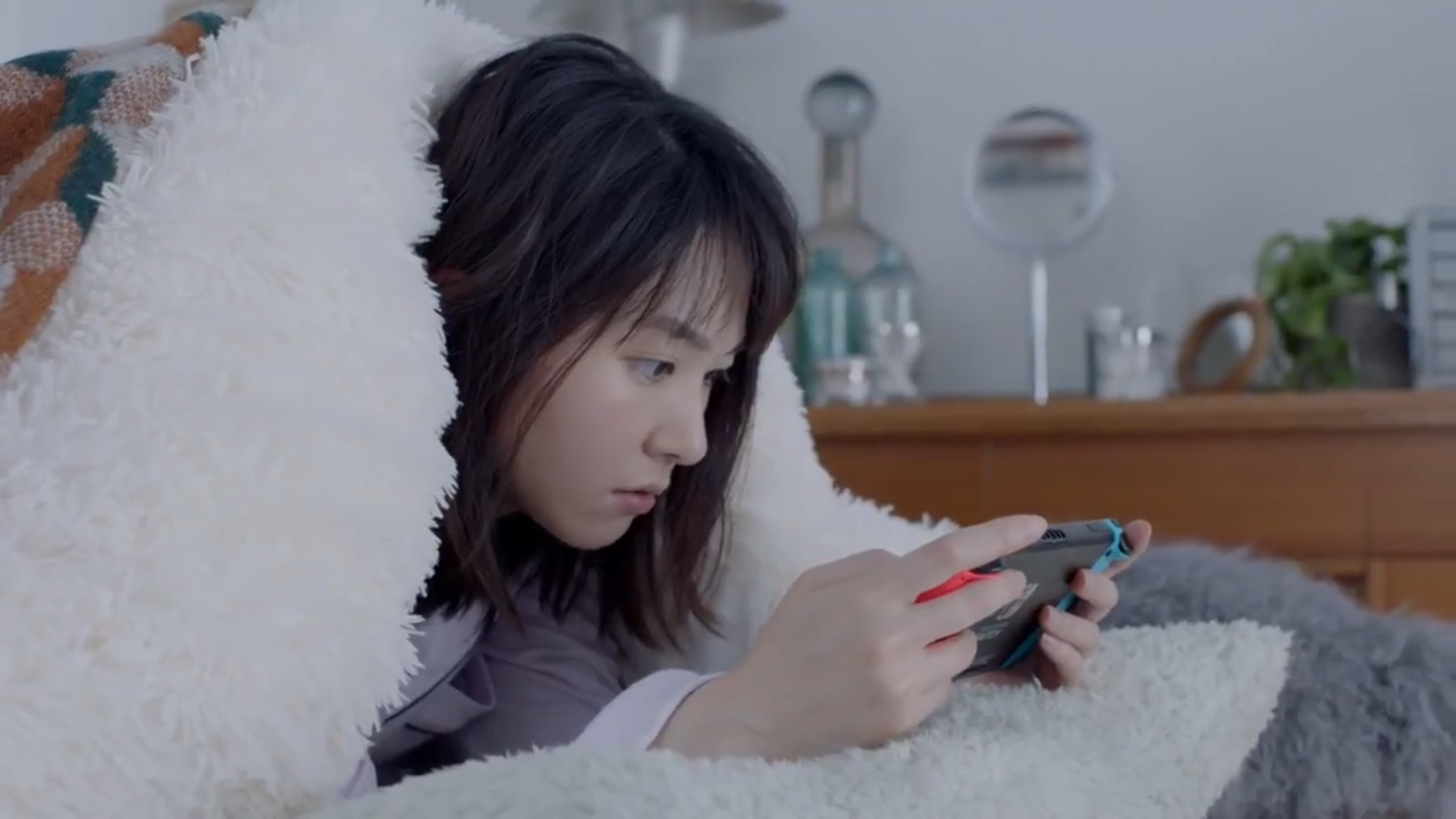 The sales numbers are out for both video game software and hardware in Japan for fiscal year 2020, which would be from March 30, 2020 to March 28, 2021. Famitsu released in its column the top 20 software sales for this time period and the sales records for all the systems on the market. It is notable that of the top 20 software bestsellers, 17 of them were Switch releases.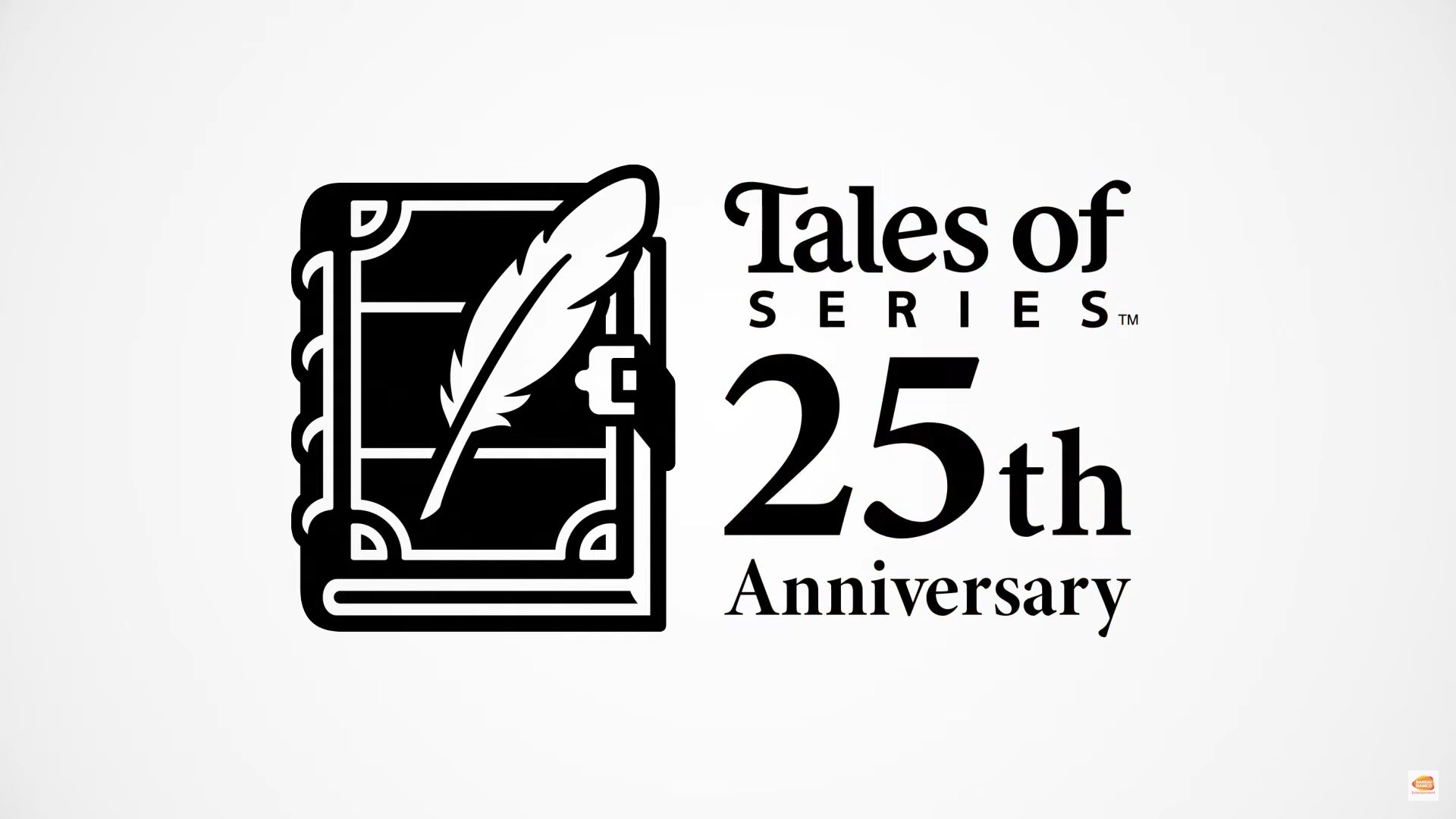 Bandai Namco has announced that they plan to celebrate the 25th anniversary of the Tales of series with a live broadcast. This broadcast will air on a date TBD, and it will feature producers from the Tales of games to talk about experiences while developing the games, as well as addressing fans' surveys and questions. The survey for this event can be found here.
It is unclear at this time exactly what announcements will be made regarding upcoming or current Tales of games, but Gematsu reports that the newest information on mobile games, events, and anniversary goods will be shared. It's possible that Tales of games for the Switch will be discussed, but it is not guaranteed.
Make sure to check back for updates on this Tales of 25th anniversary live stream, as the date should be revealed soon.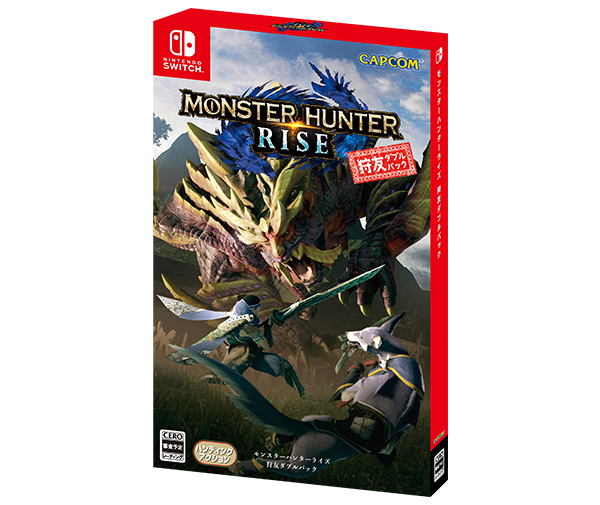 It seems that Japan is getting another exclusive edition of Monster Hunter Rise for the Switch. This special game package, which roughly translates to "Hunting friend double pack," features two copies of the game (one digital and one physical) as well as some downloadable content. All of this comes in a sleek box for 15,254 yen or around $145.
It seems the extra content has raised the price, as this double pack is $25 more than what two versions of the game would cost. Roughly translated, what this digital content includes is:
Recovery medicine Great x 80
Sweetbread trap x 10,
Demon dust x 20
Hardened dust x 20
Life dust x 20
Armor ball x 30
"Item pack" useful for cooperative play and hunting
Whether or not this is worth it is up to Japanese consumers, as it seems unlikely that this edition will come to the West. It's specifically marketed towards Switch owners who want to play the game with a friend, so it's possible that the online play is pretty extensive in the game.
We'll just have to see when Monster Hunter Rise launches on March 26, 2021.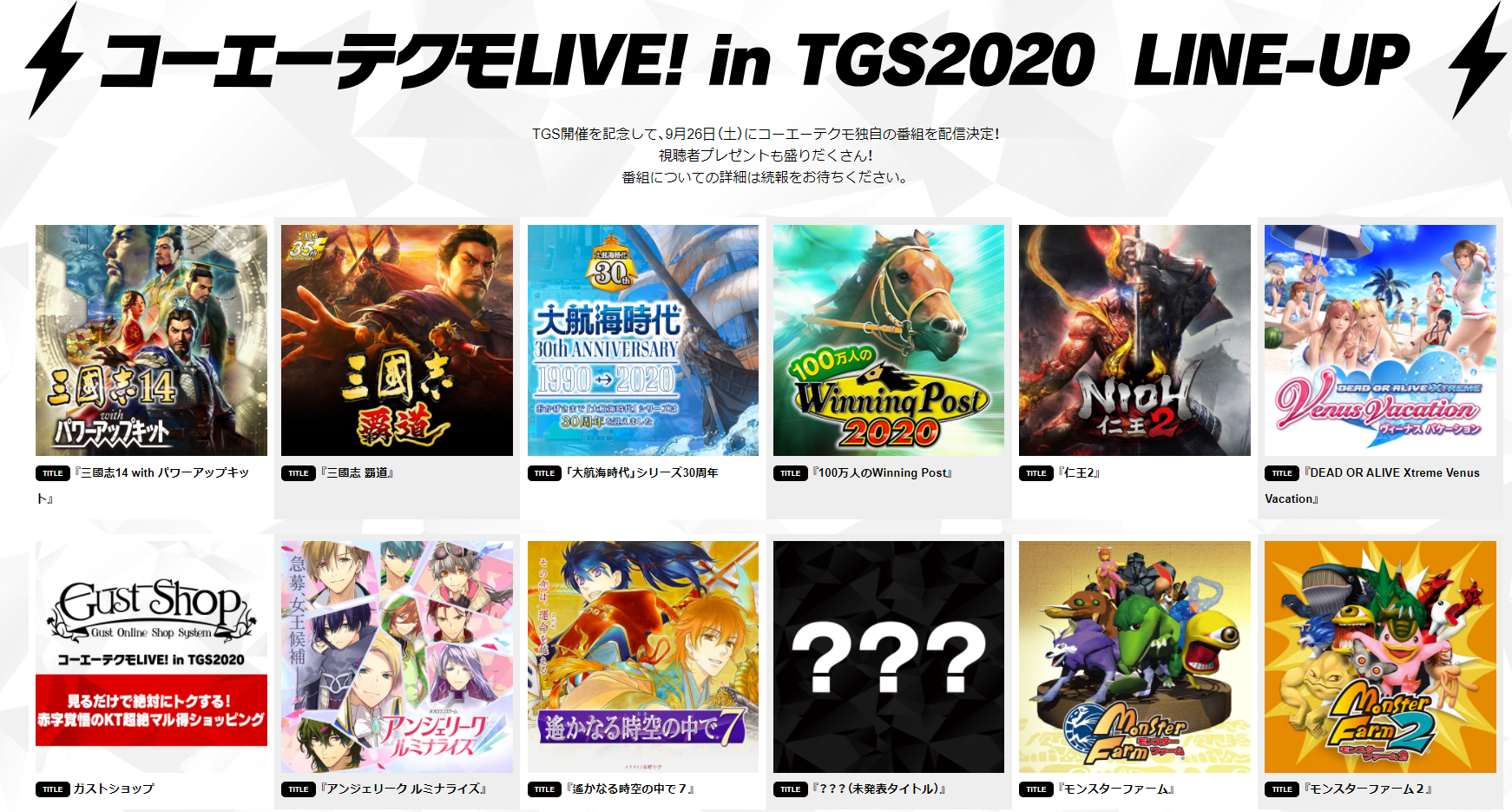 Koei Tecmo's full channel presentation slated for TGS 2020 has been revealed in a graphic on their official website. There are quite a few Switch games on this list, including Angelique Luminarise and Monster Rancher 1 & 2.
The full list is included below, courtesy of Gematsu, and the graphic on their website (with a rough translation) has also been added as well. Koei Tecmo's presentation at TGS 2020 is planned to run from September 23 to 27 with the Koei Tecmo Channel taking place on September 26.
Update: The following information comes from a press release on 4Gamer, translated by 黒凧 BlackKite (@bk2128) on Twitter. The mystery game in Koei Tecmo's lineup appears to be from the Midas brand, who are known for their mobile games.
So, it means it is a good chance that the mystery announcement will be a mobile game.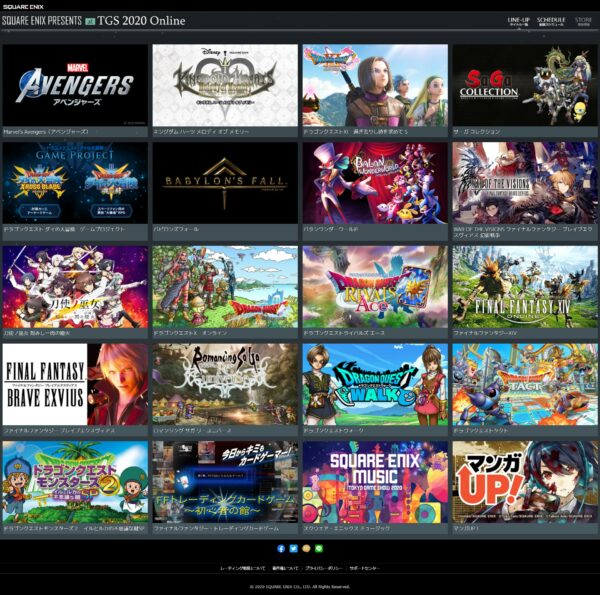 Square Enix has released their featured games along with a schedule for Tokyo Game Show 2020. TGS 2020 will be online this year, and runs September 24 to 27. Square Enix will be seeing a large amount of features this year, including several mobile titles and a heck of a lot of Dragon Quest. Switch titles like Collection of Saga: Final Fantasy Legend, Kingdom Hearts: Melody of Memory, and other Japan exclusive games will see the spotlight. Check out the full lineup and schedule below, as rounded up by Gematsu after the break: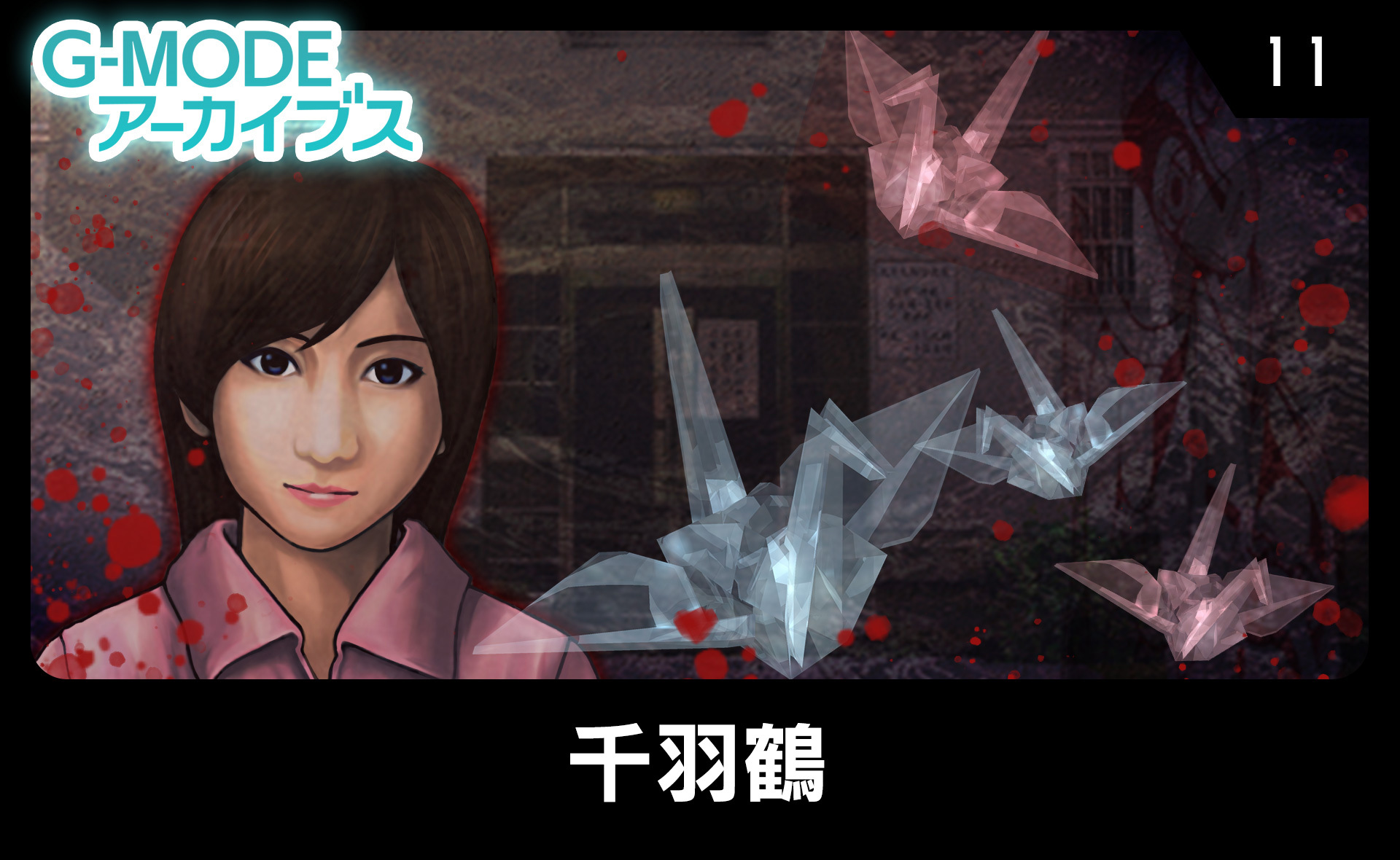 As first spotted by Gematsu, G-Mode has revealed the next two titles coming to Switch in their G-mode Archive series. These will be number 10 and 11 in the series.
Number 10 will be Omohide Series Omatsuri Dukushi and it will release on August 6 for 500 yen. Number 11 will be Senbazuru and it will also be out on August 6 for 500 yen.
More info is available at the source below.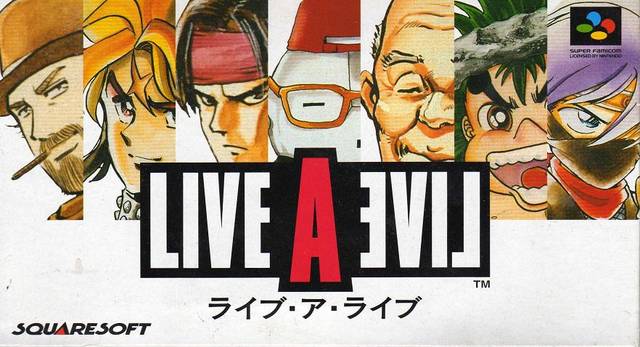 First spotted by Gematsu, Square Enix has filed a trademark for the 1994 Super Famicom game Live A Live on July 2, 2020. Live A Live is a time-traveling RPG that was directed by Takashi Tokita, the man who would go on to direct Chrono Trigger.
This trademark has been filed for the Australian region code but it is interesting to note that the listed language for the game is English, as the original never saw a Western release and only had Japanese language options. The game has been rereleased a few times, on the Wii U in 2015 and the 3DS in 2016, but never with any new language options.
Now, perhaps, there could be hope of an official English version of Live A Live coming soon. However, a trademark does not confirm a game is on the way and there is no way of knowing if this will bring anything new for the series. Hopefully, Square Enix will share its intentions with this trademark soon.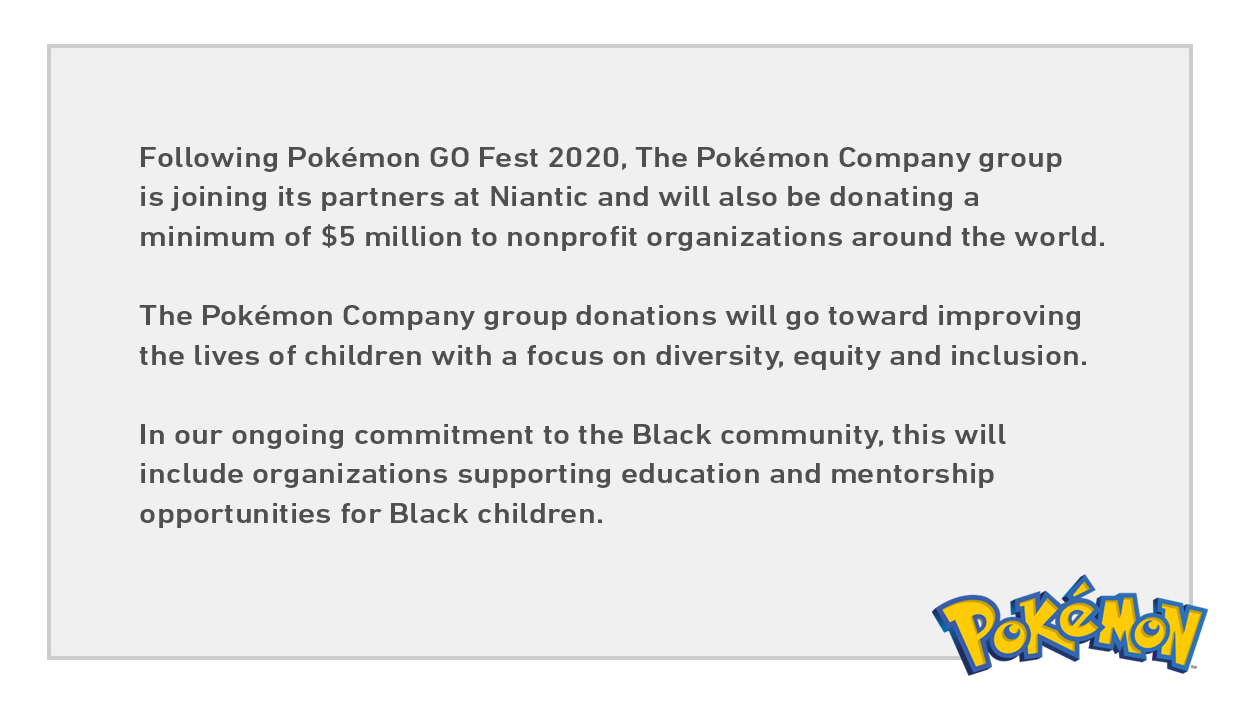 The Pokemon Company released a statement a few weeks ago stating their intent to pledge $5 million to support the Black community and, specifically, provide children education and mentorship. Now, they have updated their statement with the list of organizations they will be donating to. The current list is below.