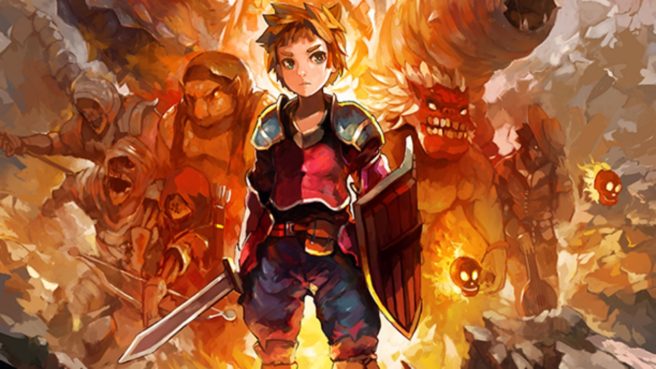 Chasm is starting to look very likely for Switch. Over on the game's official Twitter account, a message was posted with an image containing the system.
Here's the tweet in question:
Geez, @Dan_Adelman's desk is a disaster! pic.twitter.com/4W2ZsubCgh

— CHASM (@ChasmGame) August 27, 2018
Dan Adelman first indicated that Chasm could be on a Nintendo platform a couple of years ago. Based on Switch's success, a release on the platform would certainly make sense.
For those who haven't heard of Chasm previously, here's an overview plus a trailer:
Welcome to Chasm, an action-adventure game in which you play a new recruit undertaking your first mission for the Guildean Kingdom. Thrilled to prove your worth as a knight, you track strange rumors that a mine vital to the Kingdom has been shut down. But what you discover in the mining town is worse than you imagined: The townspeople have disappeared, kidnapped by supernatural creatures emerging from the depths.

Honor-bound to solve the mystery and restore peace to the Kingdom, you embark upon an epic adventure, with deadly battles against cunning monsters, exploration of ancient catacombs and castles, and powerful new equipment hidden at every turn. Though the overall story is the same for all players, your hero's journey will be unique: each of the rooms has been hand-designed, and behind the scenes Chasm stitches these rooms together into a one-of-a-kind world map that will be your own.

Key Features
– Explore six massive procedurally-assembled areas from hand-crafted rooms
– Enjoy challenging retro gameplay and authentic pixel art
– Battle massive bosses and discover new abilities to reach previously inaccessible areas
– Customize your character by equipping armor, weapons, and spells
Leave a Reply