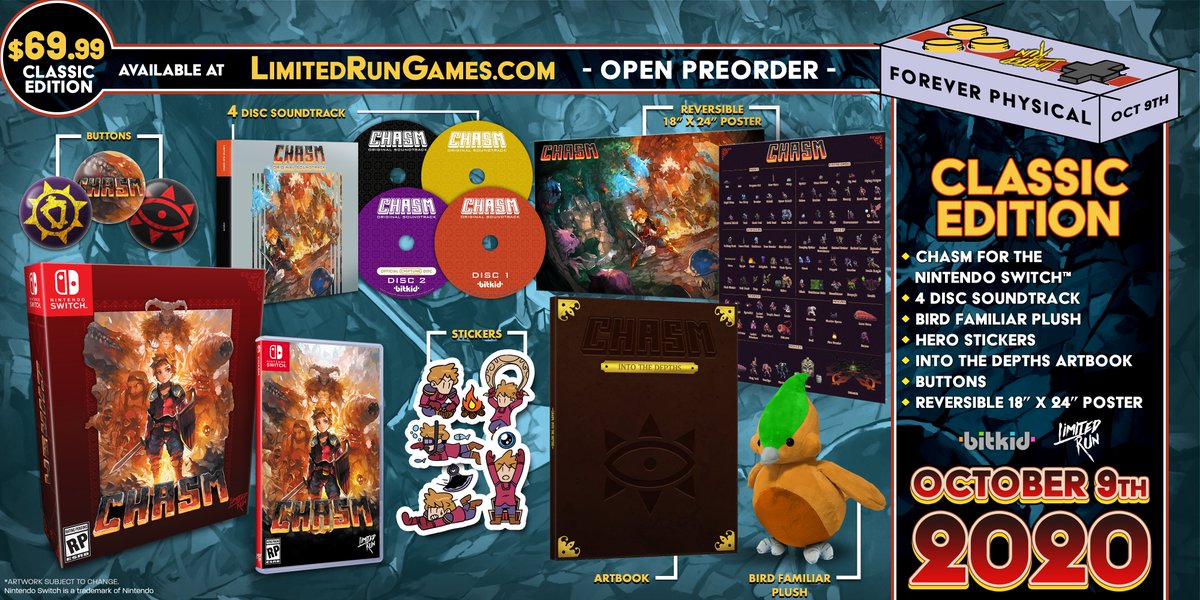 Limited Run Games is teaming up with Bit Kid on physical versions of Chasm, the action-adventure game released on Switch in 2018. Two versions will be available.
Per usual, customers can order a standard copy. If you're looking for something extra, the collector's edition will offer goodies like the soundtrack and a plush.
Pre-orders for Chasm's physical release open on October 9 at 7 AM PT / 10 AM ET. You'll be able to reserve a copy on Limited Run Games' website.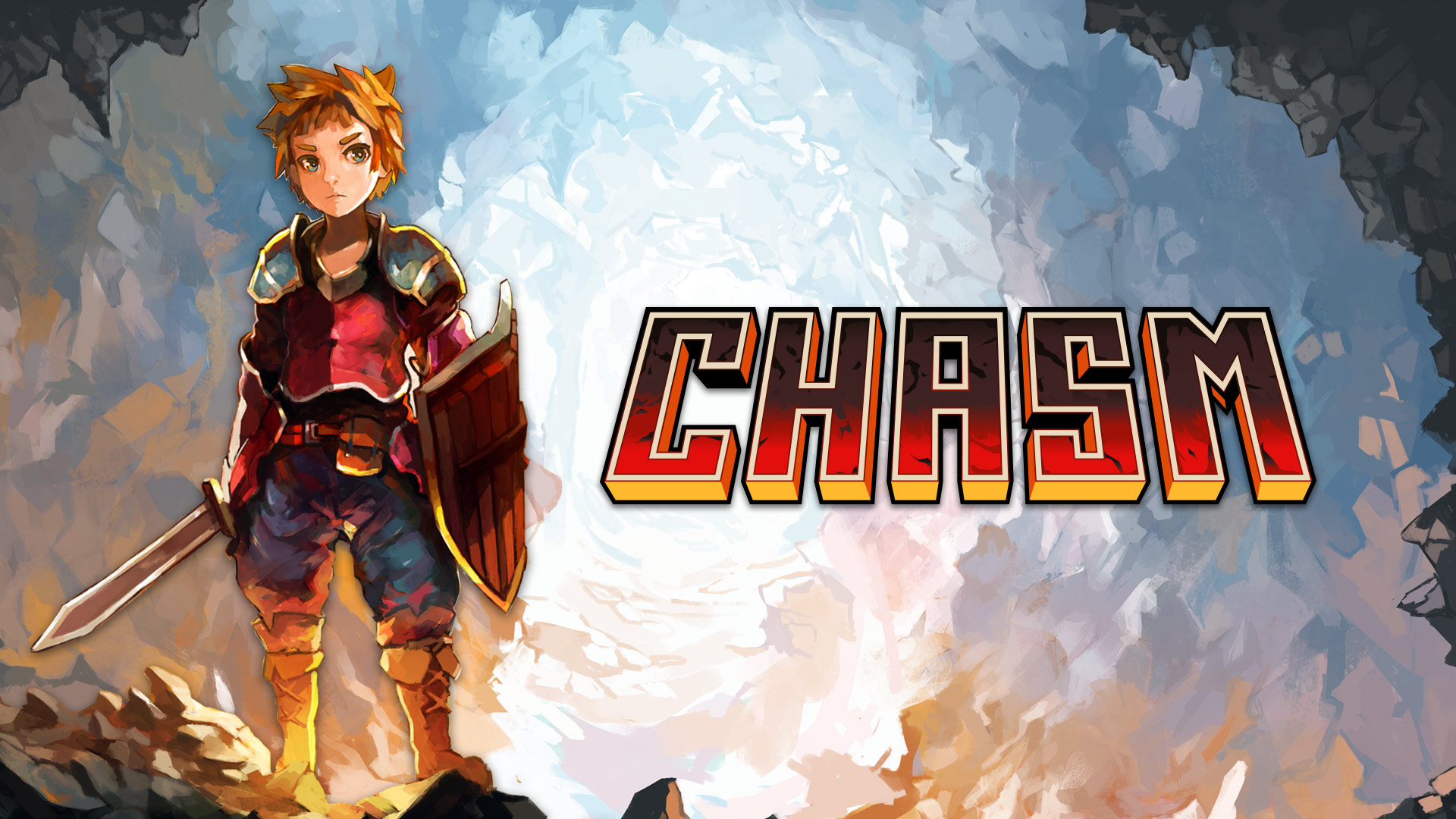 Long after the initial release on Switch back in October 2018, the action-adventure game Chasm is still getting updates. The latest one is now available on Switch and includes a number of adjustments and fixes.
Below are the full patch notes: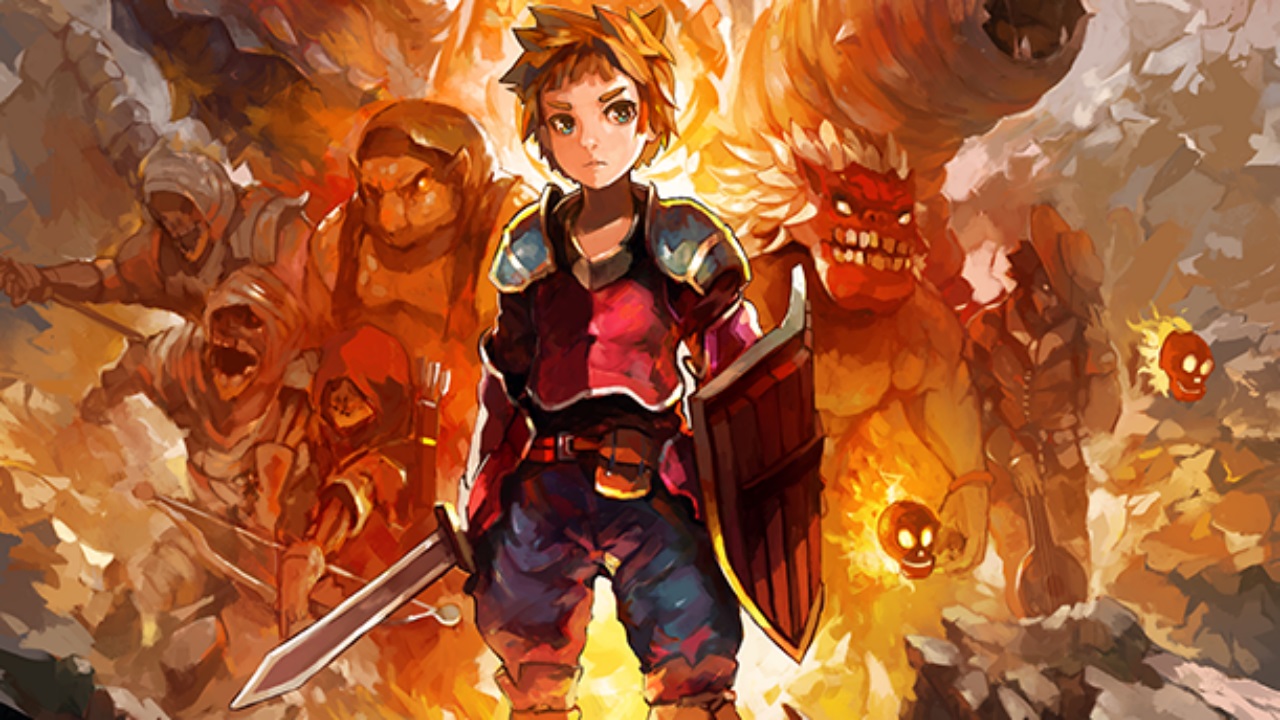 Bit Kid is highlighting all of the additions and improvements made with Chasm version 1.070 with a new trailer. We've included the video below.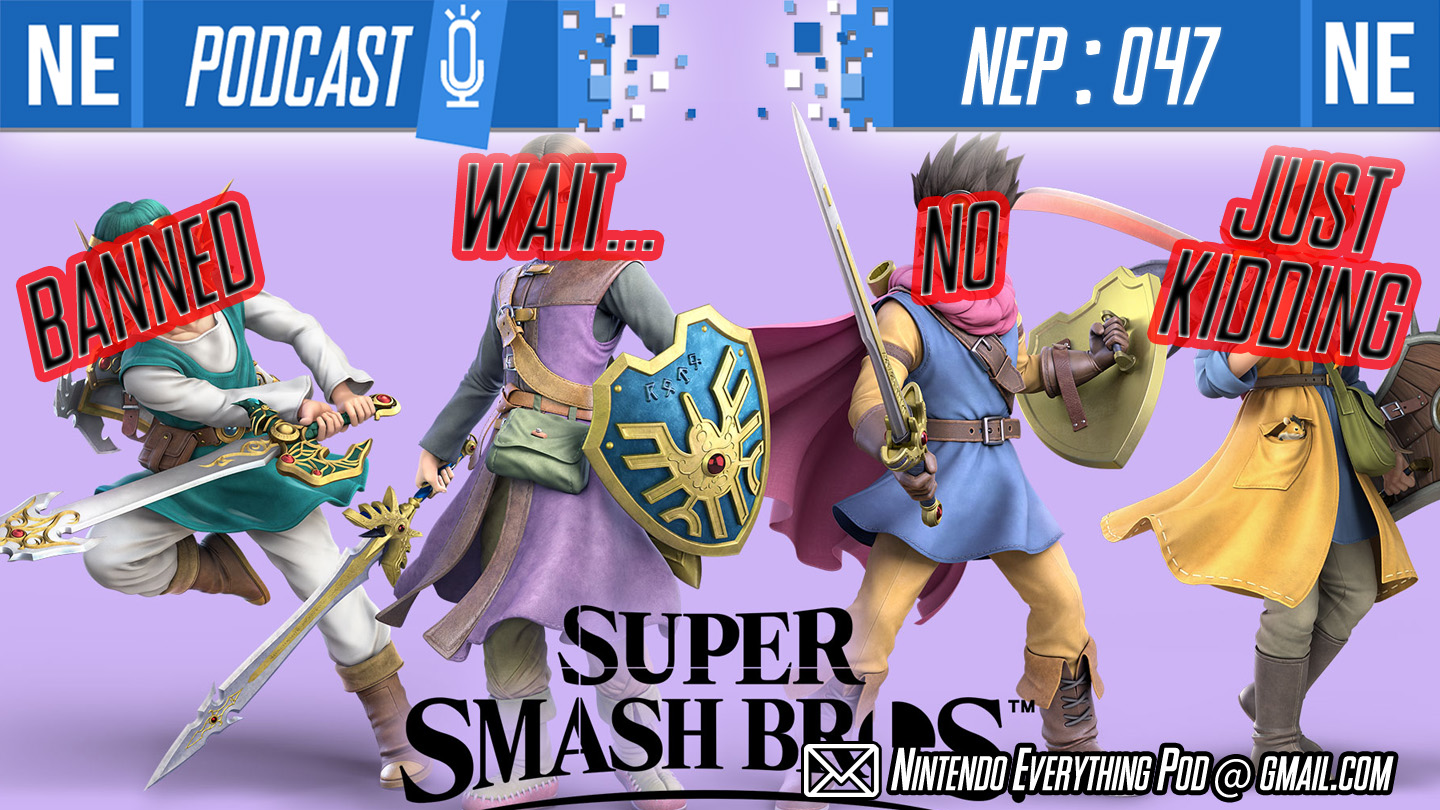 Hello, my geese and goslings! This week on NEP we've got some controversial and complex talking points: Hero being banned then unbanned in official Nintendo France tournaments (and what constitutes an OP character or a ban), Mario Kart Tour and the success and failure of mobile games and how that affects genuine gaming, and the Switch Lite launching on the market. We then get some great listener mail sent to us and we blather on there, too, because complex issues require complex analysis.
If you're enjoying NEP, please consider giving us a 5 star review on Apple Podcasts, aka new iTunes. It's incredibly helpful in getting us exposed to new listeners through algorithms, so we would greatly appreciate your help. Thank you for listening!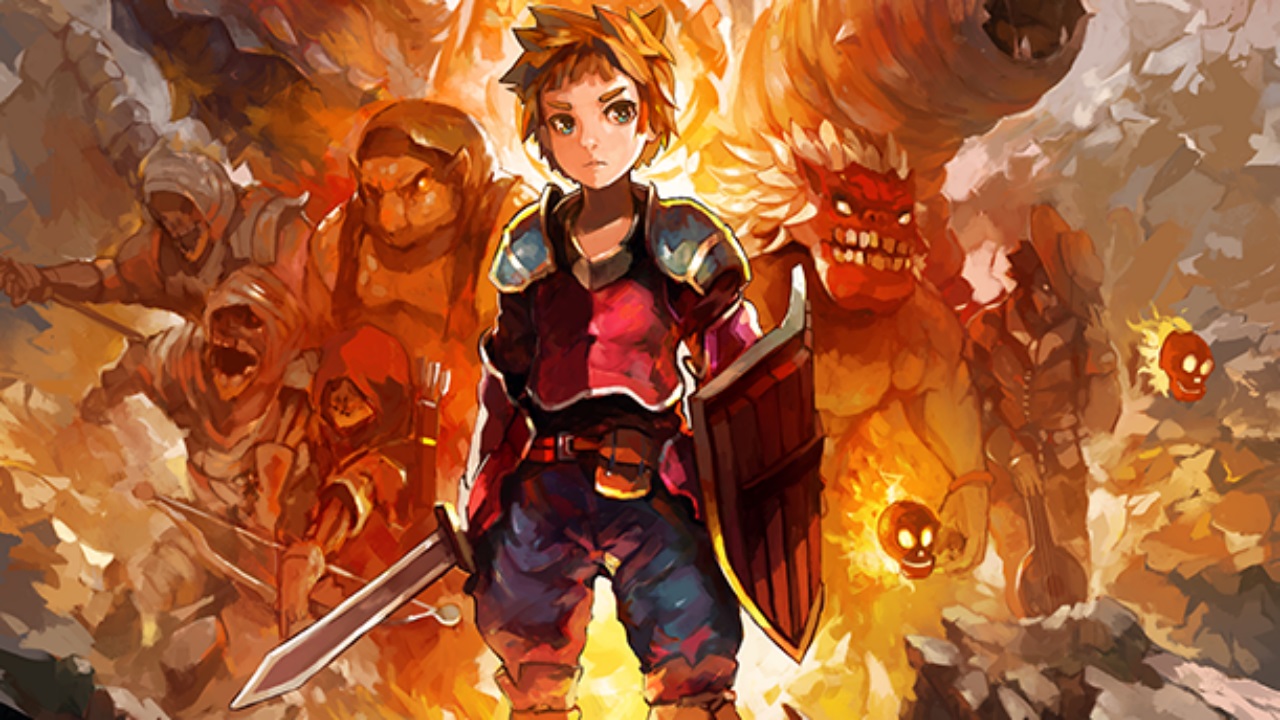 A new update for Chasm will launch on October 3, developer Bit Kid has announced. It will include an Arcade Mode, along with several other additions, adjustments, improvements, and fixes.
Below are the full patch notes: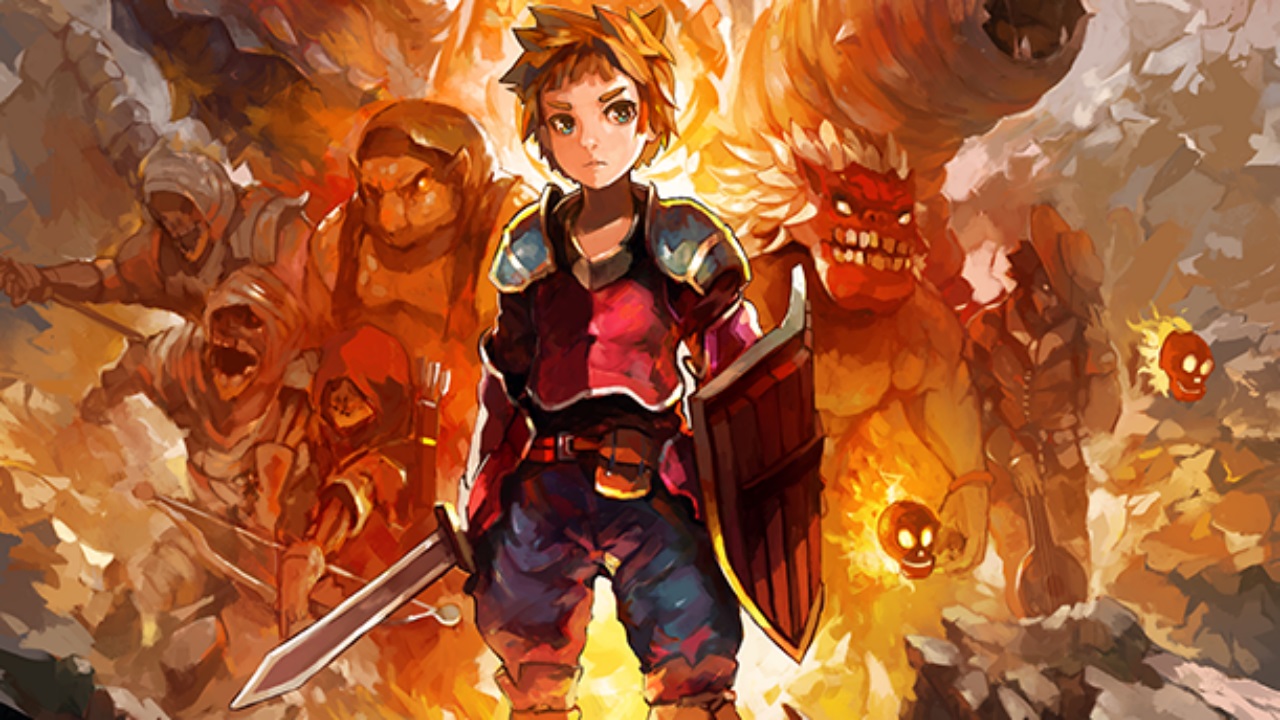 Bit Kid has announced that Chasm will be getting a big update on Switch soon. The developer is working with an outside porting studio to put the latest additions on Nintendo's console.
Thus far, Bit Kid has only mentioned a few elements about the update. Players can look forward to new room variations for all areas, unique and legendary item drops as well as bonus stats, and customizable gamepad controls.
Chasm is currently available digitally on the Switch eShop. A release date for the update has not yet been announced.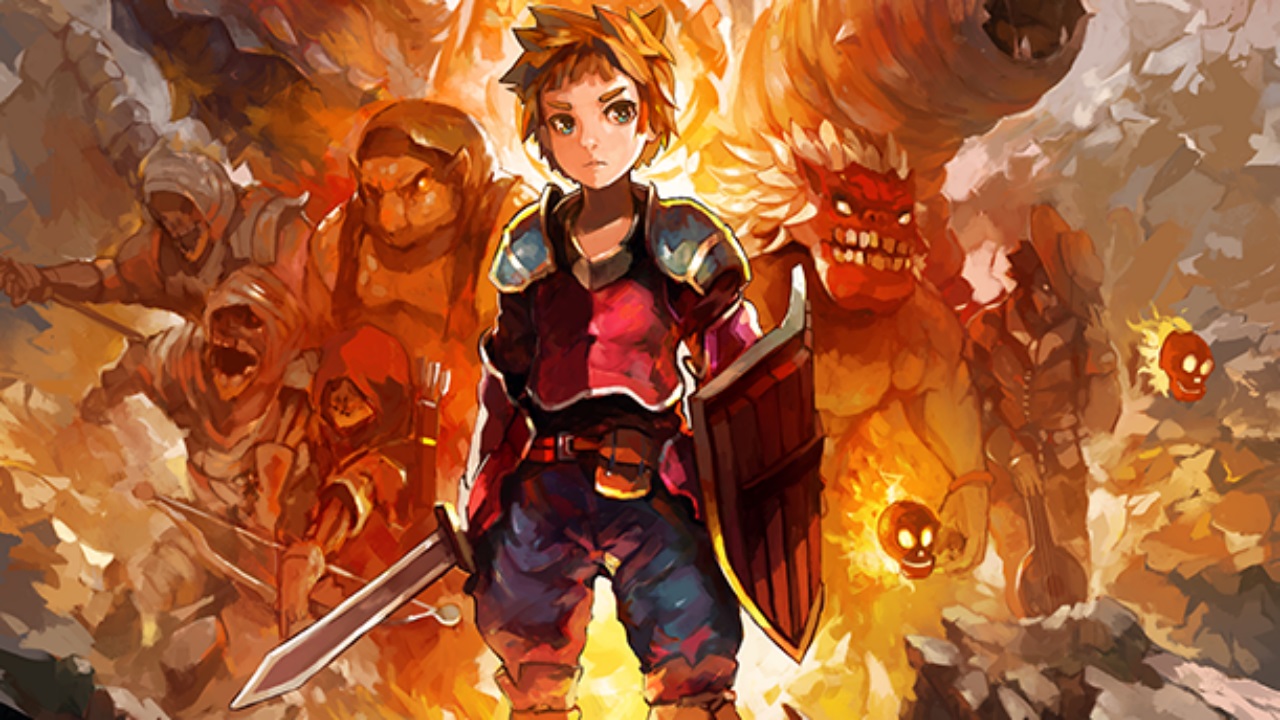 Bit Kid has announced the first free DLC for Chasm. Known as the Guilean Arcade Pack, the DLC "generates a new layout of the world on the fly" in Arcade Mode.
Here's a bit of additional information: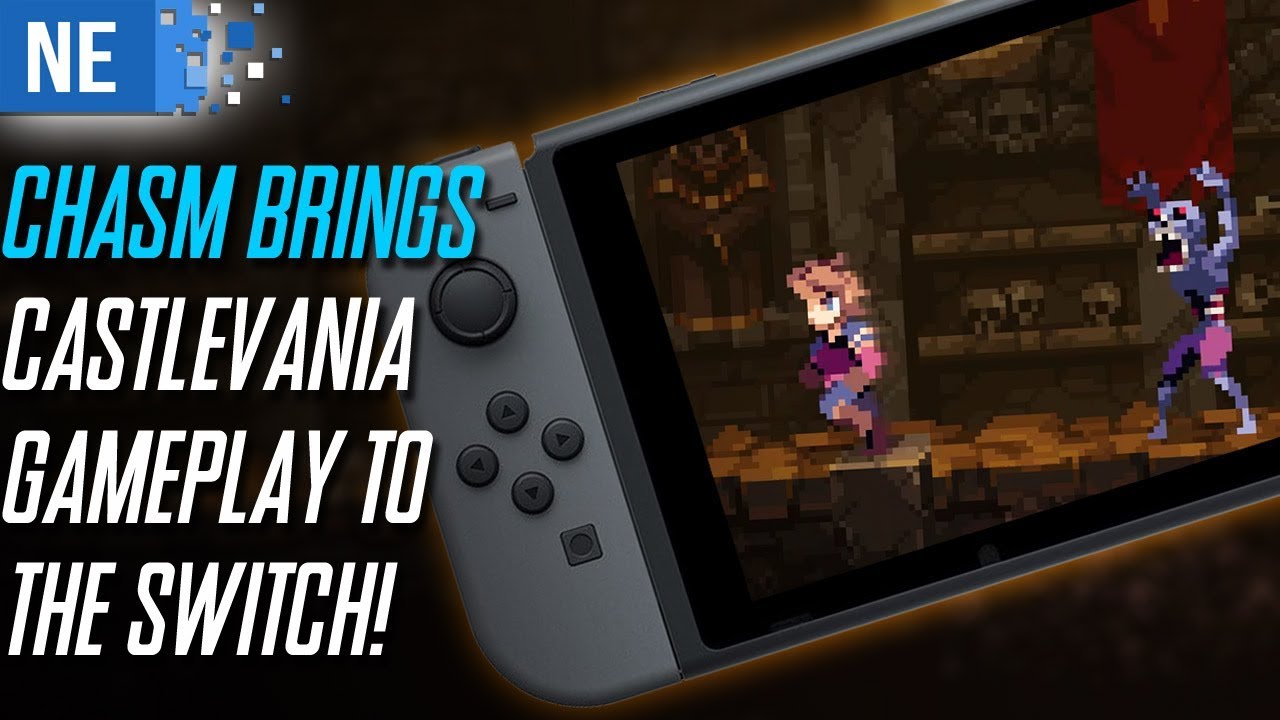 I recently fell into Chasm, an action-adventure game that borrows heavily from the exploratory Castlevania games. Many retro games have left their mark here but all the glitters is not old, and procedural generation helps Chasm build a bridge to the future. Now grab that whip, back dash to your seat, don't drink the holy water; we're about to find out why Chasm is deep and meaningful.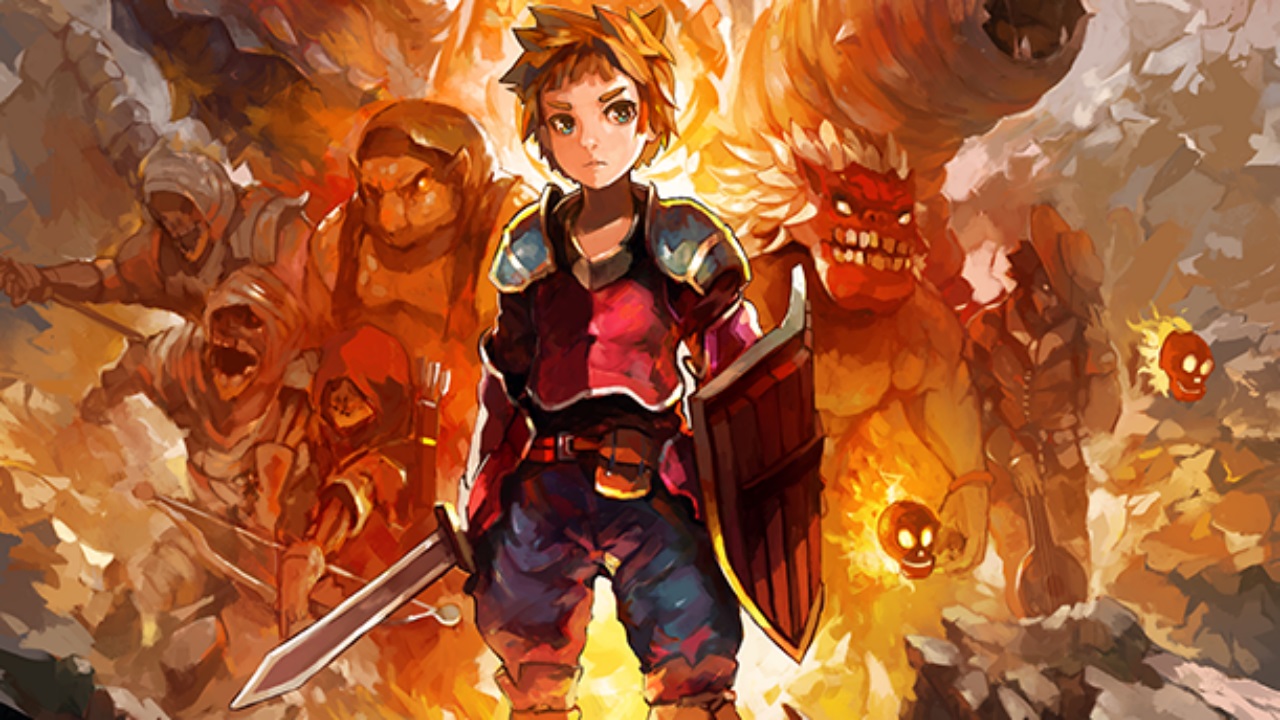 Chasm has received a listing on the European eShop, revealing the game's release date. Bit Kit and Leadman Games are bringing the action-adventure title to Switch on October 11.
Here's an overview from the eShop page, along with a trailer: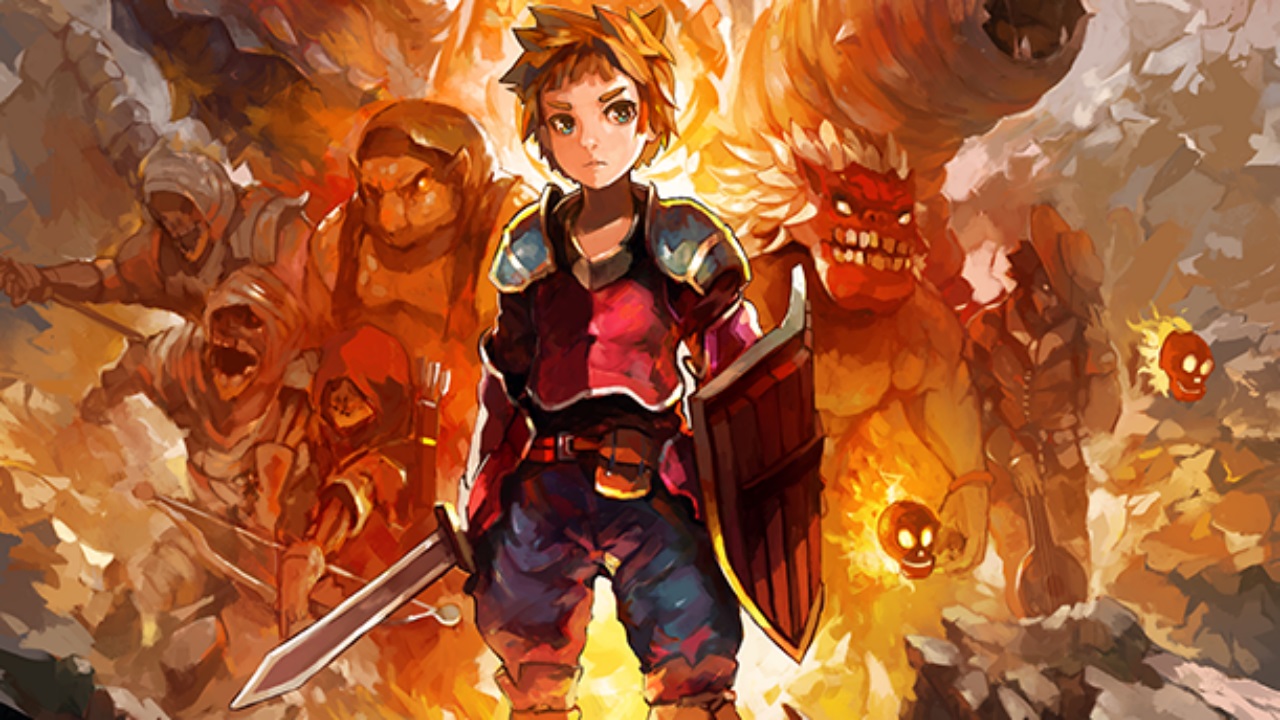 Just after it was teased yesterday, Bit Kid has confirmed Chasm for Switch. The developer is working with Tom Spilman on the port, who has handled Axiom Verge and other games on Nintendo's console.
Chasm will launch on Switch later this year. Bit Kid says it's "looking into special Kickstarter backer pricing for the Switch version like we did with PS4, but it's not looking like it'll be possible."