Chess Ultra – "Quality of Life" update out now on Switch (version 1.41), patch notes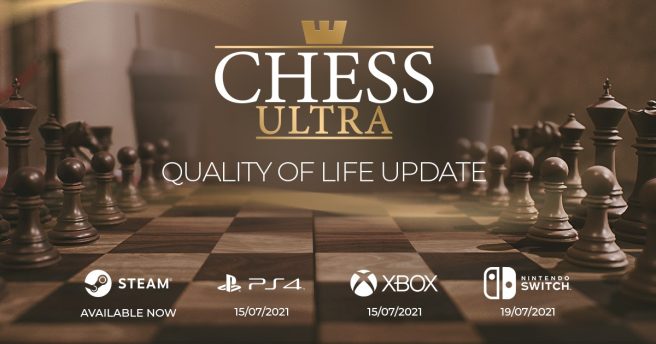 A new "Quality of Life" update went live for Chess Ultra on Switch this week. It's also known as version 1.41.
As the name of the update implies, some changes have been implemented to improve the gameplay experience. We have the full patch notes below.
We've slowed down the camera's rotation speed and it's now harder to accidentally unlock, making it easier to find and keep it in that sweet spot.
Twitch integration is back! Challenge chat to a one vs everyone game and get your community involved in your chess streams.
We've reduced the time taken to time out in a community tournament. We're hoping that this will help to speed them up and ensure that you aren't waiting too long for your next game. We'd love to hear your feedback on this and if you feel that it's now where it needs to be so that we can adjust it further if needed.
With the addition of some more backend tools, there will be brand new community tournaments on the way, so keep your eyes peeled.
Blitz mode animations are now much faster.
Leave a Reply