Chroma Squad launches for Switch on August 1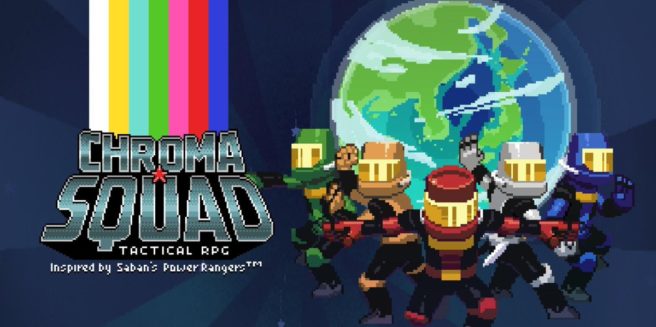 Chroma Squad, a tactical RPG that was confirmed for Switch earlier this month, now has a release date. The game will launch digitally on August 1, an eShop listing reveals.
We have the following overview and trailer for Chroma Squad:
Cast actors, purchase equipment and upgrades for your studio, craft weapons and giant Mechas out of cardboard and duct tape. Once the cameras are rolling, you will control your cast of five colored-jumpsuit-clad warriors in dramatic, turn-based battles!

– Customize your TV studio: hire actors, upgrade your gear, do marketing, craft weapons, costumes and giant cardboard robots!
– Tactical RPG combat with a twist: combine your heroes' abilities with Teamwork maneuvers!
– In-Depth RPG systems with skill trees, random equipment, crafting, and branching storyline with 3 different endings!
– Giant Mecha combat – destroy the city to save the city!
– A love letter to Power Rangers, Tokusatsu and the Japanese series of our childhoods!
– Deliciously-animated pixel art and a chiptune soundtrack that shines like justice!
Those who have purchased any of the Knights of Pen and Paper games will be able to save 20% on Chroma Squad.
Source: Switch eShop
Leave a Reply