City building game Before We Leave making its way to Switch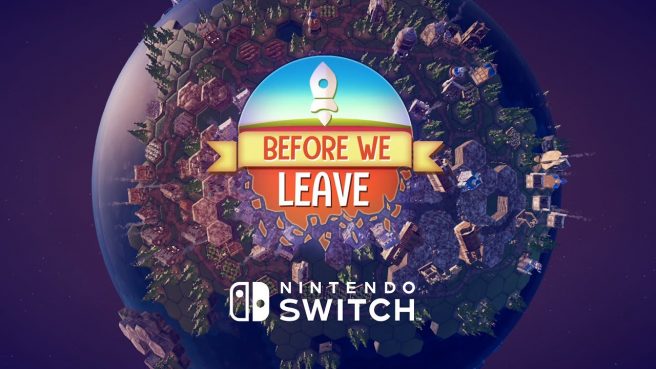 The city building game Before We Leave is landing on Switch next month, publisher Team17 and developer Balancing Monkey Games have confirmed. A release is planned for August 2, 2022.
Before We Leave initially launched in May 2021. Players are tasked with building settlements for the newly emerged Peeps and rediscovering civilization after they spent generations underground. Since their knowledge is limited, expect to grow, gather, and manage resources to help settlements thrive, and share goods between nearby hexagonal lands and planets. The game has a total of six unique biomes on islands of all shapes and sizes to explore.
Another aspect players will need to deal with are the ancient, ancestral guardians that will challenge the settlements. You'll have to protect the Peeps from these beings that guard the galaxy. They will look to hamper progress and disturb your newfound peace. Fighting isn't a prominent aspect of the game though as there are no weapons or battles with neighbors for control of resources.
Take a look at a trailer for Before We Leave below.
Currently the game is planned as an eShop only release – no word on a physical version at this time. Team17 has also not said how much the game will cost.
Leave a Reply