Color-based puzzle game Dungeon Color announced for Switch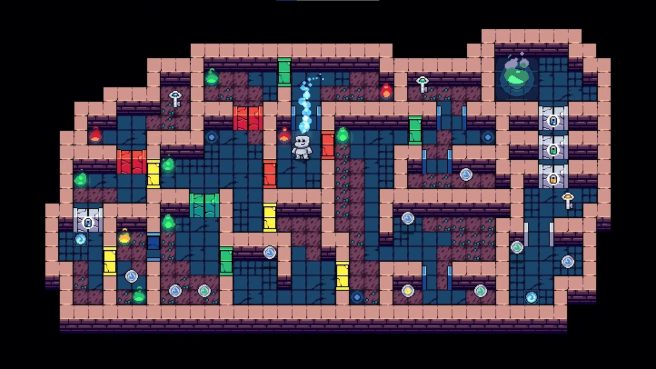 The color-based puzzle game Dungeon Color will be coming to Switch, developer Gagonfe and publishers QUbyte Interactive and Game Nacional announced today. It'll land on the platform in just a few days on March 10.
For additional information about Dungeon Color, check out the following overview:
Dungeon Color is a top-down puzzle game, where you switch between flames in order to achieve the rainbow flame in each room. Interact with colors and Switch between flames to match each door. Every door only opens when you are with its respective color.

Many obstacles!
Every obstacle changes the way you look at the entire room, so be careful with where you touch and melt your brain finding new solutions.

Get to the rainbow flame!
Your little golem just wants to be filled with the energy from the biggest flame, so get the job done and find your way through each room.

Featuring
• 50 Levels;
• 4 Switchable flames;
• Many obstacles to complicate your exit;
• Vibrant music;
• Pixel art style
Have a look at Dungeon Color's trailer below.
Dungeon Color will release for Switch on March 10, 2022. It will be available on the eShop for $3.99/€3.99 with a 25% discount at launch.
Source: QUbyte Interactive PR
Leave a Reply