ConnecTank will have a physical release on Switch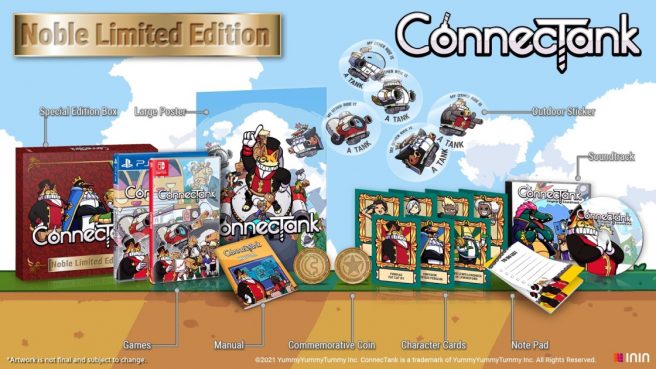 ConnecTank was initially planned as a digital-only title, but a physical version is now in the works as well. ININ, the publisher through the Strictly Limited Games Partner Store, has revealed plans to offer standard copies as well as a special "Noble Limited Edition". They will be limited to 2,500 and 1,500 copies respectively.
The ConnecTank special edition has a bunch of goodies alongside the actual game. It comes with a commemorative coin, soundtrack, note pad, large poster, character cards, outdoor sticker, and manual.
Pre-orders for the physical versions of ConnecTank are now open here.
Leave a Reply