Creepy Tale 2 coming to Switch next week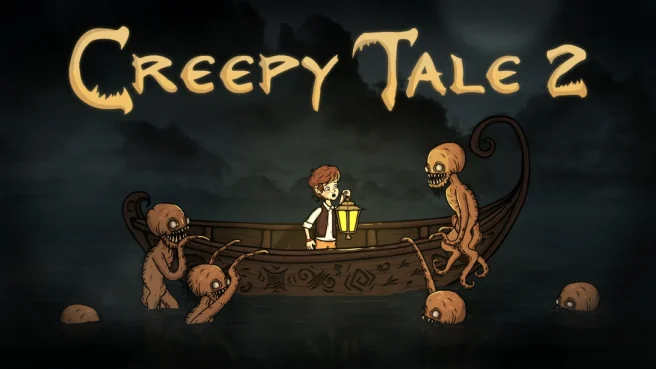 Developer Creepy Brothers and publisher No Gravity Games have announced that Creepy Tale 2 is coming to the Switch eShop on October 7. Check out an overview and trailer for the title below.
Here's an overview for Creepy Tale 2:
Once upon a time

, young Lars left his father's cabin to rescue his

little sister

, spirited away by an

evil power

…

It all started when the lean years came. An unknown force of evil began terrorizing a peaceful kingdom, kidnapping their children and the innocent inhabitants of the forest. What was once a peaceful kingdom where humans and fantastic creatures lived together in harmony became a land of gloom and fear.

Find out the dark story that befell the once-calm and peaceful land, turning it into a terrifying place filled with otherworldly evil.

Perhaps it is you who will solve all the secrets of the area and restore the peace… but this isn't a fairy tale, it is a creepy one so don't get your hopes up.


Beautiful 2D graphics, that will keep your eyes glued to the screen
Fascinating, creepy story that will keep you on your toes
Disturbing world with an atmosphere similar to the Brothers Grimm fairy tales
Unforgettable soundtrack that will surely be a music to your ears
Brain-racking puzzles that will get your noggin' joggin'
Creepy Tale 2 is scheduled to arrive digitially on the Switch eShop on October 7.
Source: No Gravity Games PR
Leave a Reply