Crypt of the Necrodancer getting a physical release on Switch, including collector's edition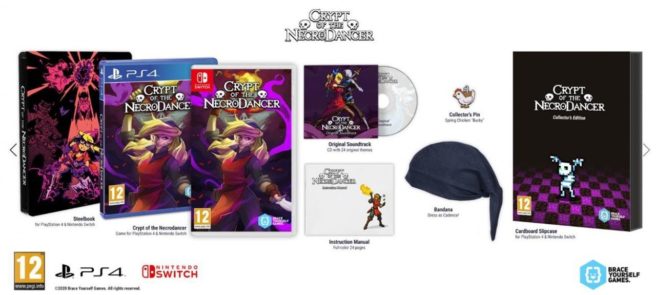 Physical versions of Crypt of the Necrodancer have been spotted for Switch. Like many games these games, a collector's edition is planned.
Regular copies will go for €34.99. In the €54.99 collector's edition, buyers will receive a steelbook, soundtrack, instruction manual, collector's pin, bandanna, and cardboard slipcase.
The physical release is Crypt of the Necrodancer slated for this fall.
Leave a Reply