Cuphead, OMORI, and other Nendoroids revealed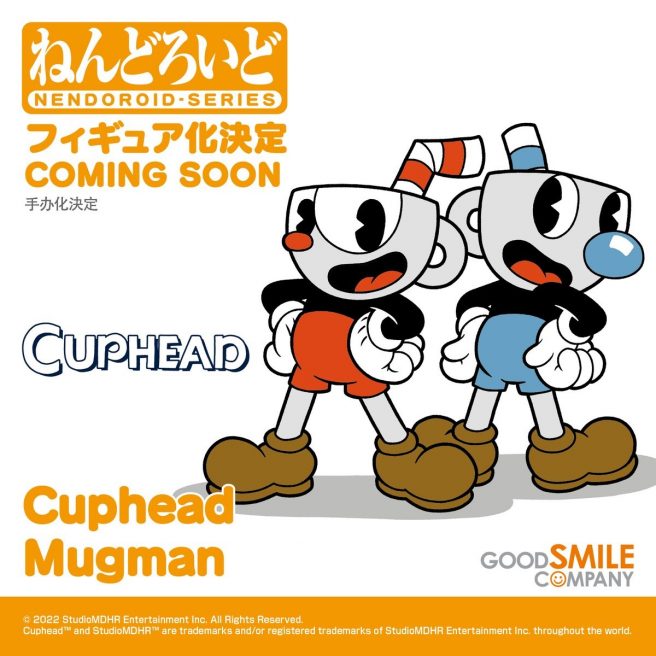 At Anime Expo 2022, Good Smile revealed a slate of upcoming figures, including Nendoroids for Cuphead, OMORI, and more. Other figures such as Shantae and Shovel Knight were previously announced, but we now have updated looks at the upcoming products.
Here's the roundup of notable Nendoroids shown off today:
– Cuphead: Nendoroid Cuphead / Mugman
– Hades: Nendoroid Thanatos
– Hades: Pop Up Parade Zagreus
– OMORI: Nendoroid Basil
– Shantae Nendoroid Shantae
– Shovel Knight: Nendoroid Shovel Knight
– Skullgirls: Nendoroid Valentine
– Undertale: Nendoroid Undyne
– VA-11 HALL-A: Cyberpunk Bartender Action: Nendoroid Jill Stingray
You can check out the Nendoroids for Cuphead, OMORI, Slime Rancher 2, and more in the gallery below.
Good Smile has yet to confirm release windows for any of these figures. We'll keep an eye on additional updates though, and will be sure to share any news that comes about.
Will you be picking up any of these Nendoroids when they're finally made available? Let us know in the comments below.
Leave a Reply