Cyberpunk anime-realistic story-driven game Evolutis announced for Switch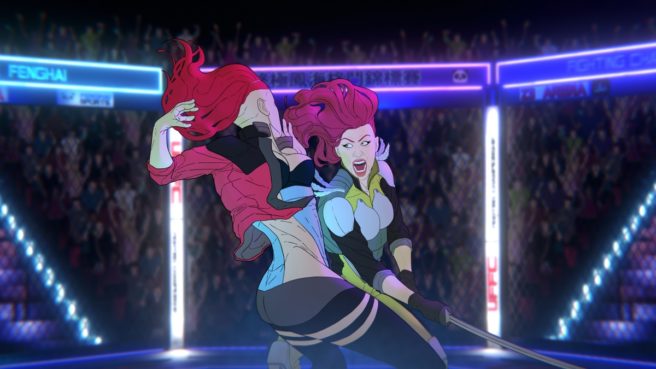 Publisher PM Studios and developer Poke Life Studio have announced Evolutis, a cyberpunk anime-realistic story-driven game. It will launch on Switch in 2020.
Here's an overview of Evolutis:
Evolutis is a cutting edge 2D story-driven action adventure game inspired by 80's anime-realism like Blade Runner, Ghost In The Shell & Akira, and it's all set in Neo Hong Kong, where the city never sleeps. You play as three main characters, and throughout the story, you witness that their fates are curiously intertwined.

Follow Damon Watts, a grieving husband in search of the whereabouts of his supposedly deceased pregnant wife. Erick Warren, a drug addict seeking vengeance against those he believes to be involved in the murder of his cousin. Then finally, Chelsea Williams, a famous but lonely wrestler doing everything she can to keep her non-biological father alive.

Key Features:

Cutting edge 2D visual story telling inspired by 80's anime and set in Neo Hong Kong, where the city never sleeps. Play as three characters, each with his and her own unique abilities.
Discover the mystery of Neo Hong Kong through three deeply intertwined story lines across a dramatic narrative.
Engage in futuristic combat with a great variety of skill and methods like hand to hand combat, finishing moves, vehicle chases, gadgets, stealth, hacking, gun fire, and even a hoverboard!
Deal with corruption and crime from local gangs and forces, or just relax at the arcade. Just try to stay alive!
And a teaser trailer:
Leave a Reply