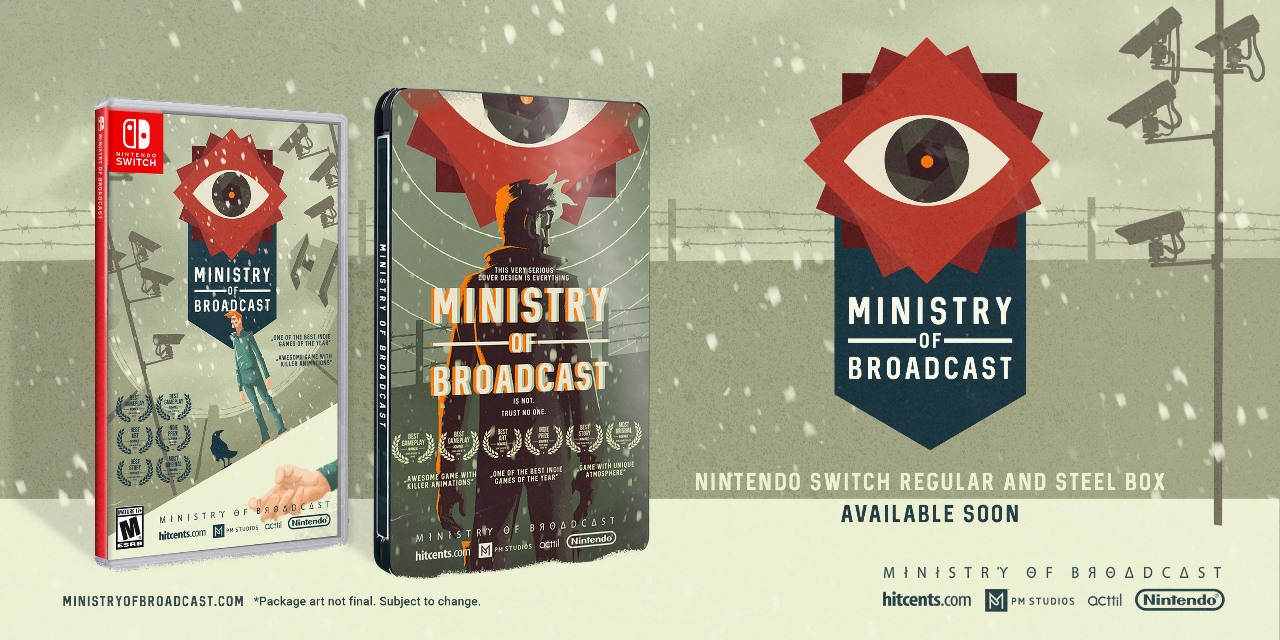 PM Studios and acttil have provided an update on the story-driven action game Ministry of Broadcast. The digital version on the eShop will debut first on April 30. As for the physical version, it's been bumped back to May 26 from the previously-announced April 28 date.
All pre-orders of Ministry of Broadcast will now come with a customized steelbook and a retail game copy of Ministry of Broadcast packaged together in a collectible box. Pricing is set at $39.99.
Here's an overview of Ministry of Broadcast: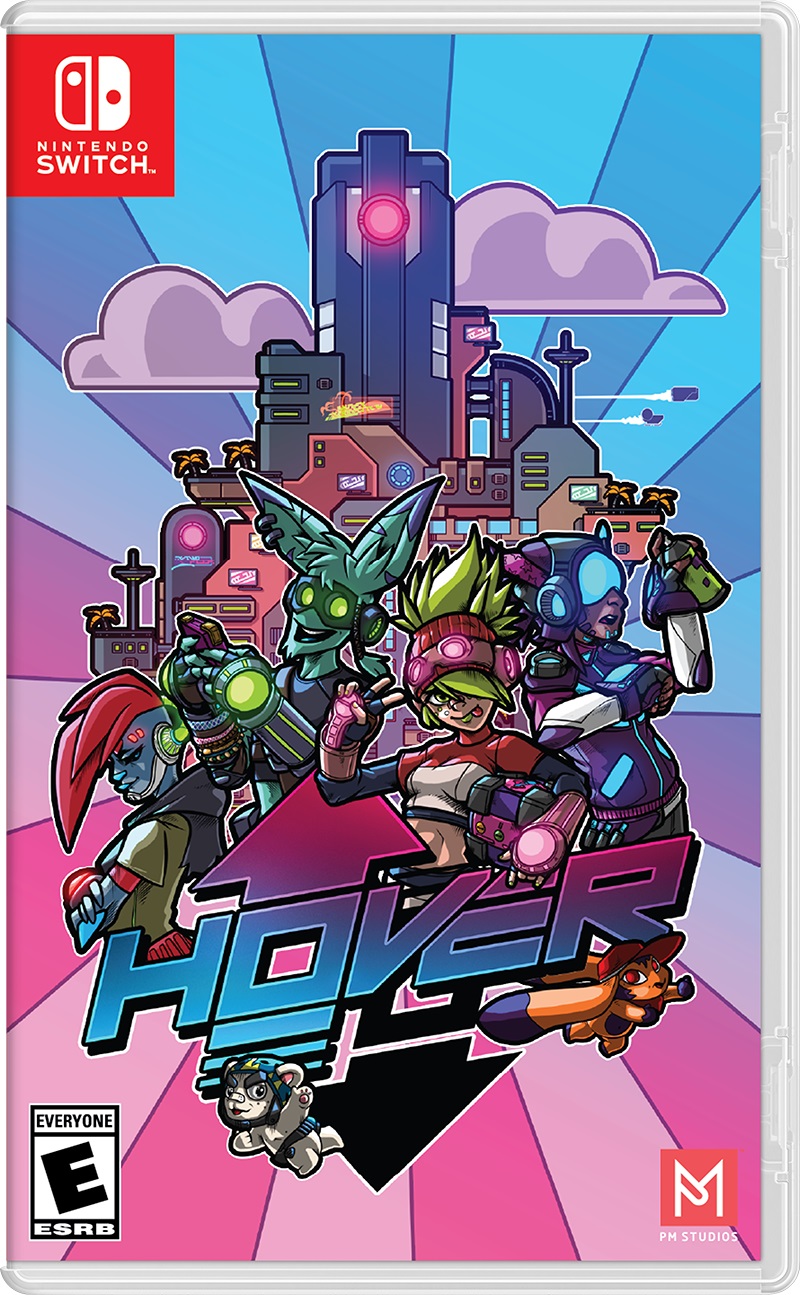 Red Art Games previously announced plans to offer a physical version of Hover. Having more options are always a good thing, and PM Studios and acttil are planning on just that by distributing a retail edition as well.
The futuristic open-world parkour game will be available on March 9 for $29.99. By pre-ordering the game, you'll receive a $5 discount. Only 5,000 copies will be made.
The PM Studios Store is currently taking pre-orders here.
Source: acttil PR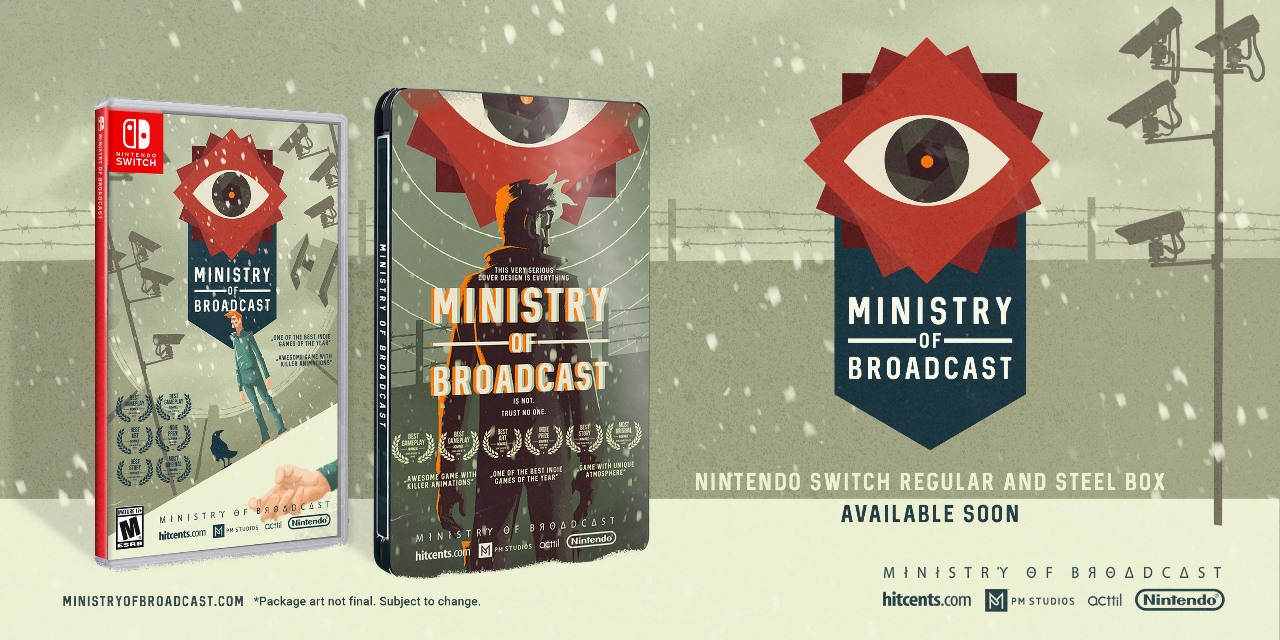 The story-driven action game Ministry of Broadcast will launch physically for Switch on April 28, PM Studios and acttil have announced. Presumably, the digital version will either be out earlier or on the same day.
A special pre-order package was also revealed today known as the "Steelbook Edition". Reserve the game to receive a customized steelbook packaged in an O-sleeve. Pricing is set at $39.99.
Here's an overview of Ministry of Broadcast, along with a trailer: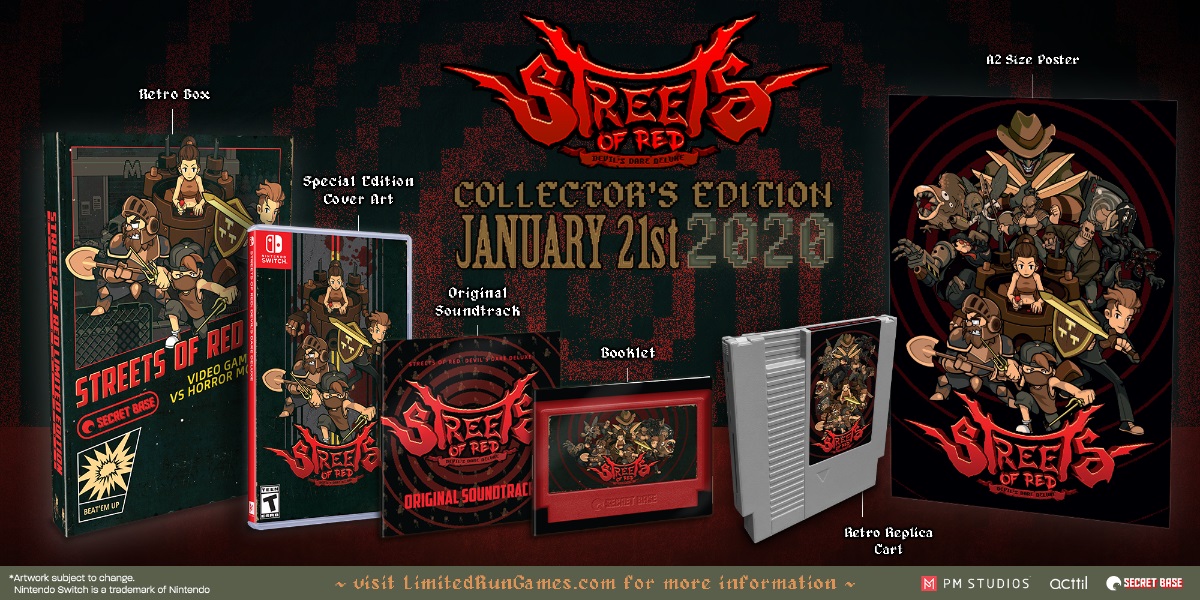 The beat 'em up game Streets of Red is going physical. PM Studios and acttil made the announcement today, which is happening through Limited Run Games.
Two versions of the physical release are being prepared. Along with a standard copy, fans can purchase a collector's edition. It contains: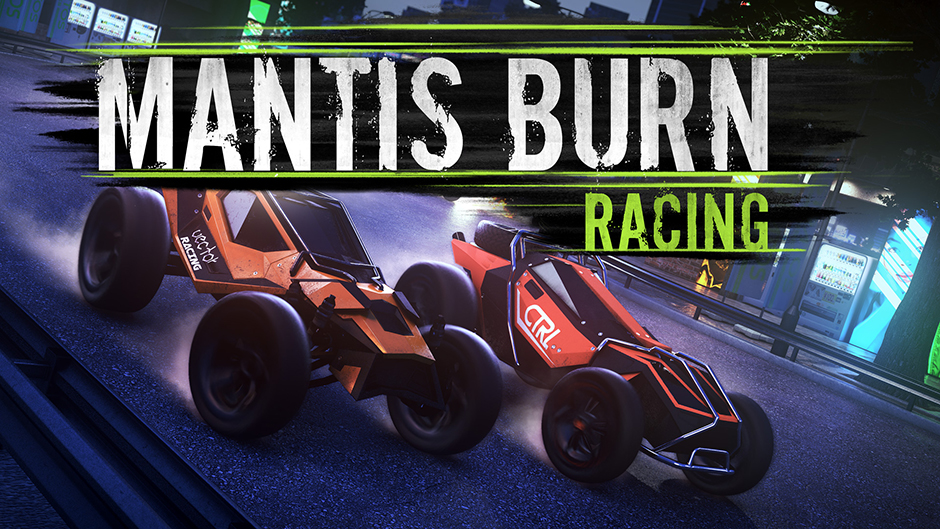 Mantis Burn Racing's North American physical release will no longer be happening. In an email sent to customers, PM Studios said that "external circumstances" have prevented it from moving forward. No further information was provided, buy pre-orders placed on the company's website have been cancelled and refunded.
Thankfully, there is another option out there as a physical edition was previously made in Japan. Play-Asia is selling copies here.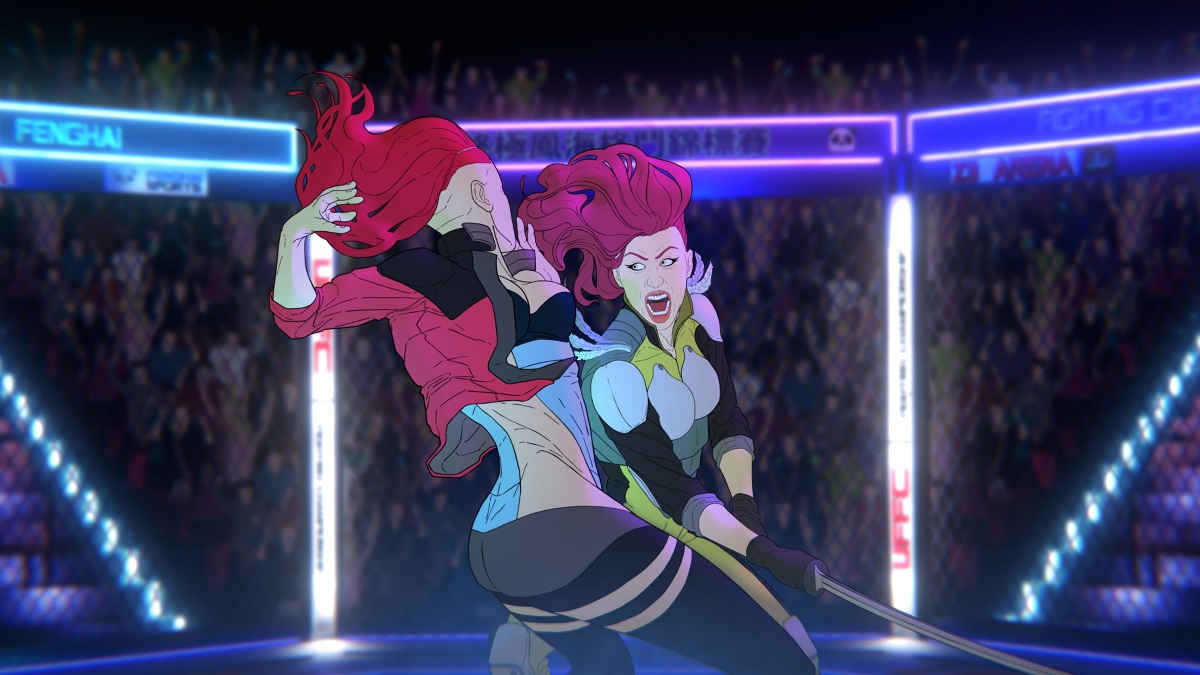 Publisher PM Studios and developer Poke Life Studio have announced Evolutis, a cyberpunk anime-realistic story-driven game. It will launch on Switch in 2020.
Here's an overview of Evolutis:
PM Studios and acttil have announced a new limited edition for WILL: A Wonderful World. Pre-orders go live on the PM Studios Online Store as of today, and will release on October 23.
All copies include a 180-page full color art book, soundtrack download code, exclusive reversible cover sheet, and a Willy plushie. Only 450 units will be produced.
Here's an overview of WILL: A Wonderful World: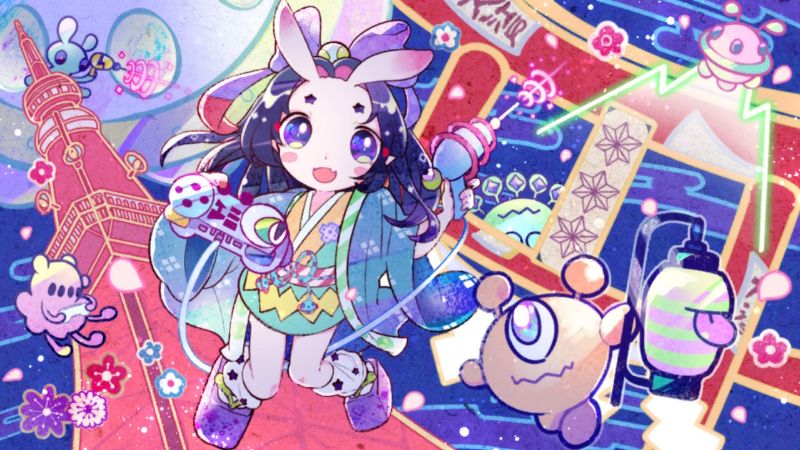 PM Studios and acttil have announced that the rhythm music game MUSYNX received a new update on Switch today. Players can accessed nine new songs with version 1.1.4, featuring renowned composers around the world and a special collaboration with J-pop singer Yunomi.
Here's a trailer showing what's new:
All of these songs are now available in MUSYNX for free.
Source: PM Studios PR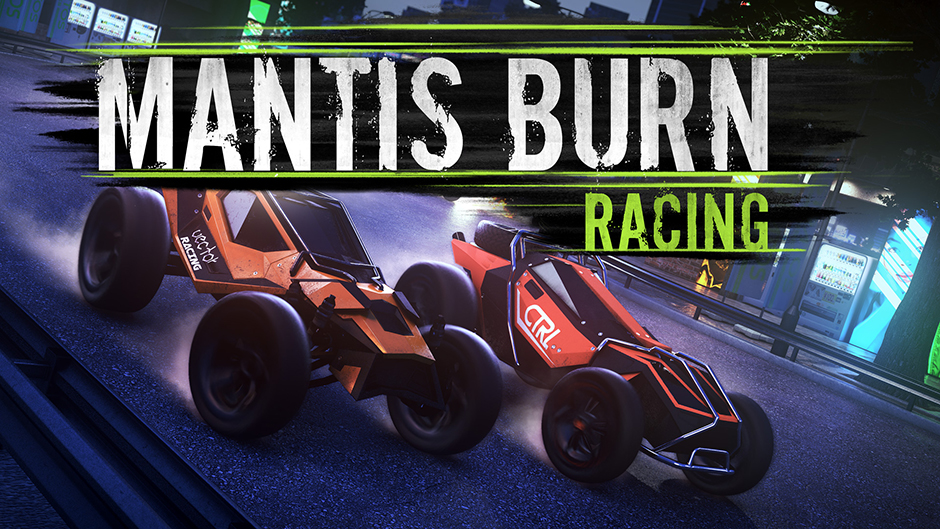 The physical version of Mantis Burn Racing has received a final release date. It'll be out on December 12 in North America, publishers PM Studios and acttil announced today.
Here's some information about Mantis Burn Racing: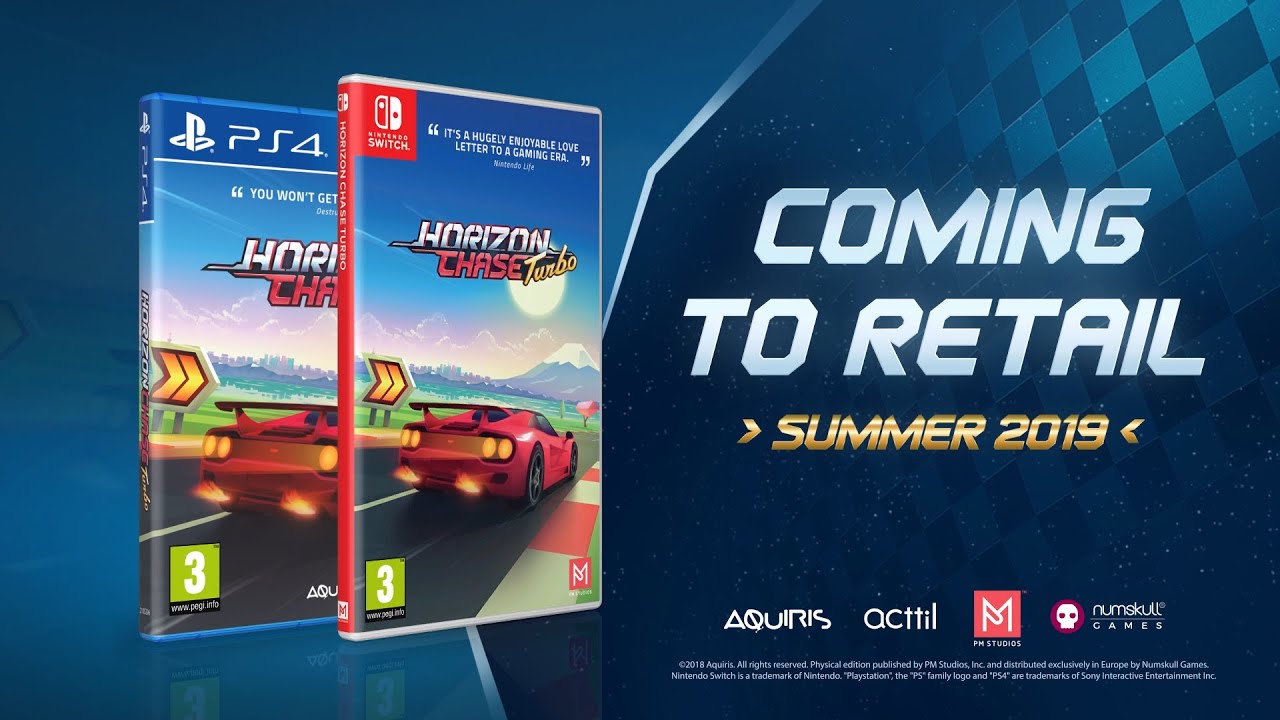 Europe and Australia are joining North America with the physical version of Horizon Chase Turbo. Numskull Games announced today that it has partnered with Aquiris Game Studio and publisher PM Studios to bring the racer to retail in PAL regions.
Horizon Chase Turbo launches physically in Europe and Australia on July 26. It will include a collectible postcard as a bonus.
Source: Numskull Games PR