Dance of Death: Du Lac & Fey gameplay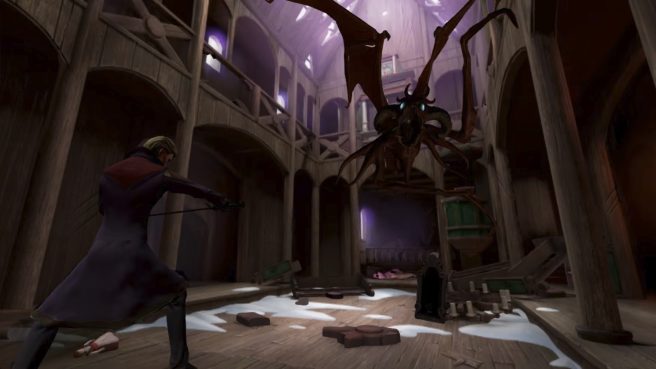 Hidden Trap brought Dance of Death: Du Lac & Fey to Switch this week, and we now have gameplay. Fans can check out a half hour of footage.
Everything you know about the narrative adventure title can be found in the following overview:
1888. The Ripper stalks London's streets. Play as Arthurian immortals Sir Lancelot Du Lac and Morgana Le Fey on a thrilling quest to stop history's most infamous murderer and save the city. Team up with Whitechapel local – Mary Jane Kelly – as you explore the capital's underbelly, meet the intriguing characters who live there, and work with them to solve the crimes. But remember, every decision you make will influence their fates.

Key Features

● A thrilling mystery set in Victorian London during the "Autumn of Terror".
● Historically accurate crime scenes and true-to-life locations, meticulously researched and fact-checked by experts.
● Performances by leading actors, such as Perdita Weeks (Kira from Ready Player One), Gareth David-Lloyd (Solas from Dragon Age) and Alexandra Roach (Carrie from Black Mirror).
● Story by Philip Huxley (Batman: Arkham Knight and Battlefield) and BAFTA Breakthrough Brit winner Jessica Saunders.
Take a look at the Dance of Death: Du Lac & Fey gameplay below.
Dance of Death: Du Lac & Fey is being sold digitally on the Switch eShop. Language support includes English, French, German, Russian, and Spanish.
Leave a Reply