Darius Cozmic Collection announced for Switch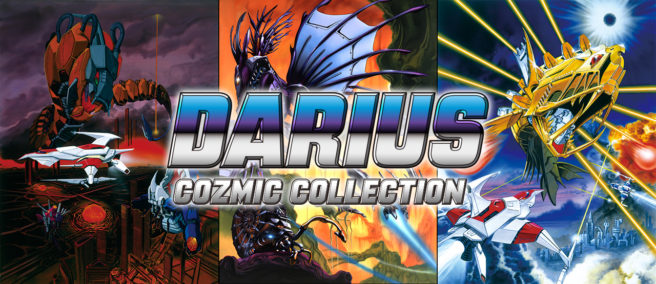 Darius Cozmic Collection is coming to Switch, Taito has announced. The package will feature a variety of side-scrolling arcade shooters.
Included are the following games:
Darius (Arcade)
Darius II (Arade)
Sagaia (Arcade)
Darius Gaiden (Arcade)
Taito will also sell at 16,800 yen limited edition. If you purchase that option, you'll also receive:
Darius Twin (Super Famicom)
Darius Force (Super Famicom)
Sagaia (SEGA Master System)
Darius II (Mega Drive)
Darius Alpha (PC Engine)
Aside from the games above, the limited edition also includes a Darius Arrange CD, Materials Book, and Miniature Acrylic Marquee.
Darius Cozmic Collection launches for Switch in Japan on February 28.
Leave a Reply