Darius is this week's Arcade Archives game on Switch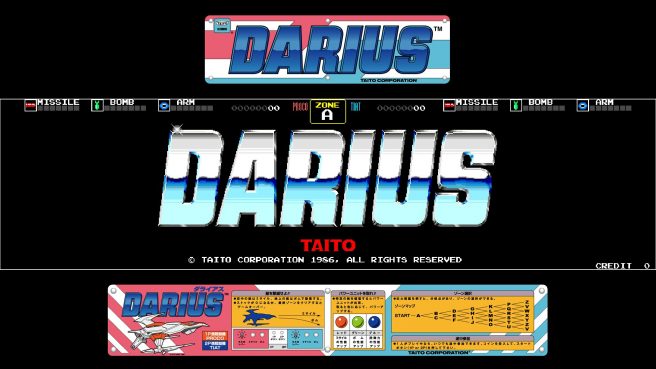 Darius will be the latest Arcade Archives game on Switch, Hamster has announced. The title is slated for release on October 6, 2022.
Darius is Taito's well-known horizontal-scrolling shooter that first released in 1987. In it, you control the starship known as Silver Hawk while going on a mission to take down the Belser empire before they wipe out the planet. The game features a three-screen panoramic display, power-ups, and more.
We'll also note that the Arcade Archives version on Switch will come with the "Extra Version" of Darius. This features fixes to the overall gameplay for a more balanced difficulty, new optimized FM music, DCSG sound effects, and new modes.
Arcade Archives Darius will cost $7.99 / €6.99 / £6.29 on the Switch eShop.
Source: Hamster PR
Leave a Reply