Date Night Bowling coming to Switch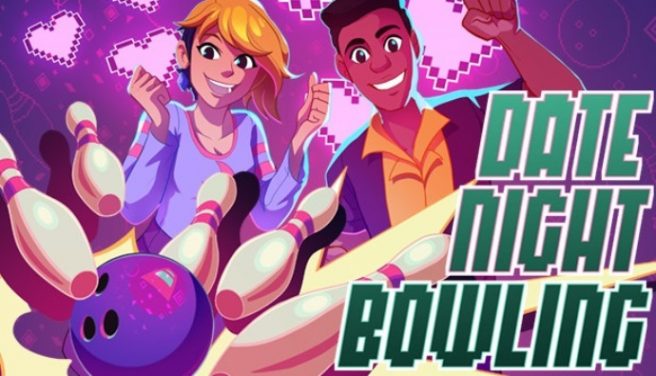 Today, publisher Serenity Forge and developer Way Down Deep announced that they're putting Date Night Bowling on Switch. The game will be available on November 26.
Bowling is naturally the focus here, but that's not all. The game's premise is that you're at the local bowling alley for a dating event. You'll strike up a conversation, check out the bowling lanes, and try to make a good first impression. Aside from bowling skills, you'll try to win over your date "on your ability to tell well-timed jokes, throw popcorn into their mouth, give the perfect shoulder rub, and more".
Date Night Bowling has different characters to choose from both in terms of your player and date. You can bowl by yourself, play with an AI partner, or compete against friends locally in a 2-player match. The customization continues with the ability to select your ball weight, lane oil, and overall difficulty levels. There are also two bowling alleys to choose from "with their own late-night vibe and groovy original music".
You can get a closer look at Date Night Bowling with the trailer below.
Date Night Bowling will be sold digitally for Switch via the eShop. Pricing has not yet been announced.
Leave a Reply