Dead Synchronicity: Tomorrow Comes Today heading to Switch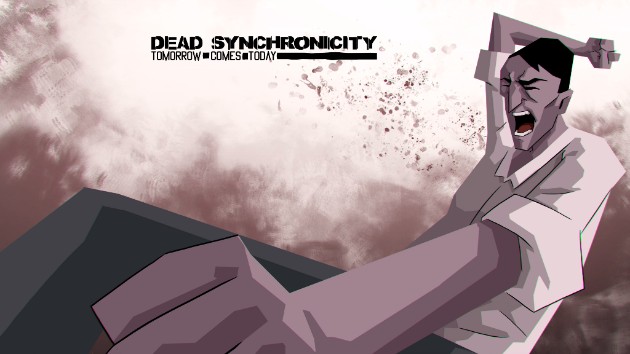 Fictiorama Studios, in partnership with BadLand Games, has announced that the dystopian adventure game Dead Synchronicity: Tomorrow Comes Today is coming to Switch. The game promises "a dark, atmospheric storyline set in a dystopian future" with "many plot twists, German Expressionism-inspired 2D art, and witty dialogue".
Here's a more extensive overview:
Published by BadLand Games, Dead Synchronicity tells the story of Michael, a man with no past who must recover his identity and decode the two events that brought the world to the edge of collapse. The first is the so-called "Great Wave," an inexplicable chain of natural disasters. The second is a pandemic that has turned humans into "the Dissolved," infected beings with special cognitive powers whose sick bodies will eventually dissolve into blood. If Michael doesn't hurry, he won't be able to avoid the impending moment of "dead synchronicity" … when time itself starts to dissolve.

Dead Synchronicity pays homage to classic adventure games and shows an adult storyline and modern mechanics, appealing to both new gamers and old-school lovers. Solve each puzzle to get closer to the truth, guiding Michael to a future he may (or may not) be ready to face in this disturbing addition to the adventure genre.
The game's original soundtrack was composed and performed by indie rock band, Kovalski — which consists of Nayra Garcia (bass / keyboards), Mario Oliván (lead guitar), and Alberto Oliván (voice, composition and guitar). Formed in 2007, Kovalski's sound is influenced by '70s orchestral rock and Italian Giallo soundtracks, and it's intensely linked to Dead Synchronicity's plot and art style.

Main Features:

• Revel in stunning 2D graphics that pay homage to German Expressionism.
• Solve puzzles to move the story forward and unravel a horrific sci-fi plot.
• Immerse yourself in a bloodstained world filled with dread.
• Pays homage to '90s classic adventure games, with a control twist and modern mechanics, making the game appealing to both young and old-school gamers.
• Explore the world with old school "free-roaming" gameplay.
• Play with English or German voiceovers accompanied by an atmospheric score by indie rock band Kovalski.
We've included a trailer for Dead Synchronicity: Tomorrow Comes. A release date on Switch has not yet been specified.
Source: BadLand Games PR
Leave a Reply