Death Match Love Comedy! remake on the way to Switch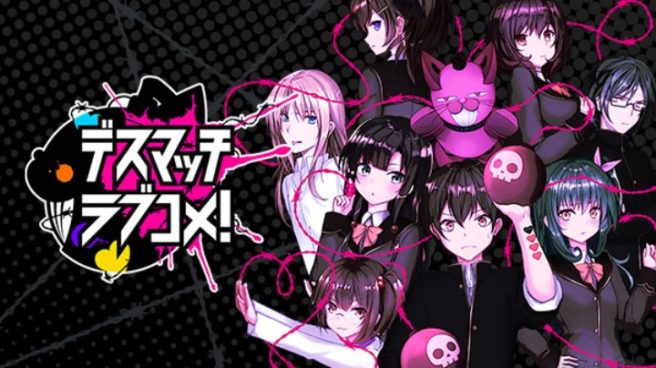 Kemco is remaking the mobile game D.M.L.C.: Death Match Love Comedy, the company has announced. It will release on Switch and other platforms as Death Match Love Comedy! on June 25 in Japan.
Here's an overview of Death Match Love Comedy!, along with a trailer:
About

"Get confessed to and explode!" A school romantic comedy novel adventure game!

This is a madcap school romantic comedy where the protagonist, who is cursed to explode if anyone confesses their love to him, must avoid the confessions of the girls that approach him as he confronts the school's curse and mysteries.

This is a full remake of the smartphone game that boasts 4.5 stars on the App Store and Google Play, now with completely new graphics.

Key Features

The Long-Awaited Full Remake of Raging Loop's Sister Title – A unique romantic comedy title by Amphibian, who previously wrote the scenario for the popular adventure game Raging Loop, now with completely new graphics. It shares the same world view as the popular Raging Loop, and even features some of the game's characters and settings.
Suddenly Popularity is Tied to Exploding?! A Unique Story of Laughter and Madness – Kei Yagi is a high school student whose body will explode if someone confesses their love to him. If the madly in love heroines confess, he will immediately explode. A unique school romantic comedy story full of laughter and madness will unfold. It is about 30 hours in length.
Play Comfortably with the Scenario Chart – The Scenario Chart system popularized by Raging Loop has been improved, allowing you to re-read dialogue and make new choices with one touch. With dramatically improved and stress-free playability, there is no longer any need to save for each choice you make.
Death Match Love Comedy! will be a digital-only release in Japan. Pricing is set at 3,000 yen.
Leave a Reply