Death Road to Canada out on April 25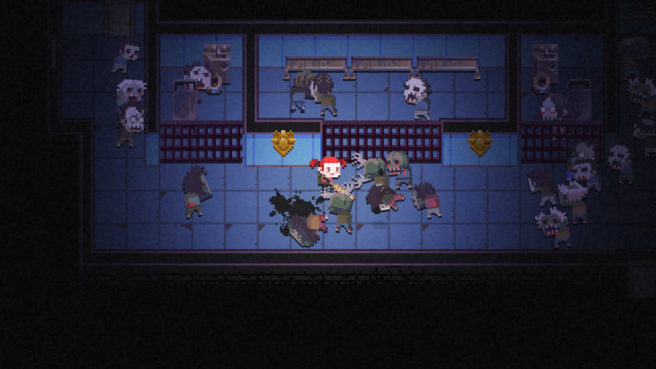 Ukiyo Publishing, Rocketcat Games, and Madgarden have announced a final release date for Death Road to Canada. The upcoming title will arrive for Switch on April 25.
Death Road to Canada will cost $14.99 / €14.99 / £11.99. During the first two weeks of availability, you can save 20%.
Here's some additional information and a trailer for Death Road to Canada:
Death Road To Canada tasks players with surviving its brutal, hyper-violent combat with over-the-top, looted weaponry. Scavenging the derelict environment, tough, sometimes hilarious decisions will have to be made along the way, either alone or in its two-player local co-op mode.

Tipped off that Canada might just be free from the threat of zombies, the long, winding Death Road is all that stands between the player and their goal. Players will explore iconic sites such as Y'all-Mart and the Muscle! Bomb!! Gym!!!, meeting and recruiting a host of strange and bizarre companions along the way. Unusually for randomly generated roguelikes, Death Road To Canada features a heavy emphasis on narrative, its Interactive Fiction events making or breaking friendships, all the while adding character-driven drama to the blood and guts chaos of combat.
Source: Ukiyo Publishing PR
Leave a Reply