Desta: The Memories Between Dream Team Edition release date set for April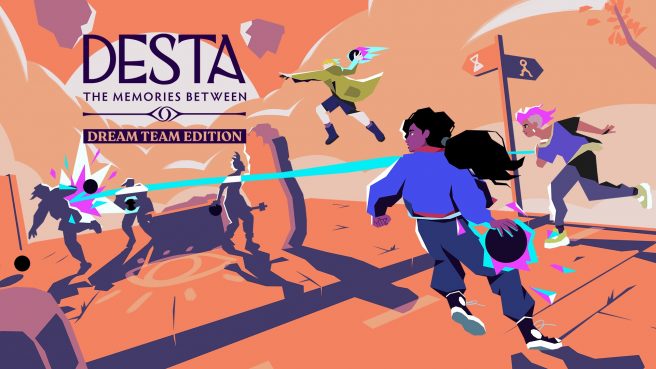 Ustwo Games has shared a release date for Desta: The Memories Between on Switch, which will be known as the Dream Team Edition. The game will launch on April 26, 2023.
Dream Team Edition includes all new major content updates, including new characters, a Challenge Mode, and a Nightmare Mode. It'll also come bundled with a digital art book and the complete soundtrack of the game.
Here's some additional information:
Our Dream Team Edition is the ultimate collector's edition and we hope you love it. It compiles major content updates together, including all characters (with new ones yet to be revealed), new game modes (including Challenge Mode and Nightmare Mode), as well a complete game soundtrack composed by acclaimed UK Artist Mansur Brown and a beautiful Digital Art Book! This is the ultimate bundle for fans of Desta and ustwo games!

Dream Team Edition also offers more flexibility for every type of player, featuring:

Shortcuts for story-focused gamers,

Challenge Mode for players wanting to take their tactics to the next level with a variety of surprising and unique challenges to overcome outside of the core game experience, and

Nightmare Mode, a first for ustwo games, is an ultra hardcore gameplay experience for those wanting to fully immerse themselves in the roguelike aspects of memories between.
Desta: The Memories Between Dream Team Edition will be sold digitally for Switch as an eShop download.
Leave a Reply