Detective Pikachu Returns – "The story so far" trailer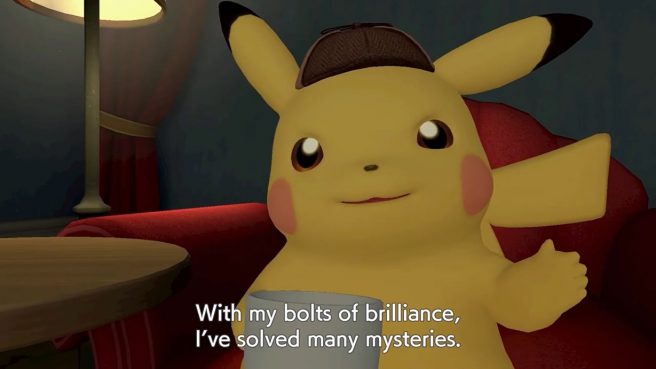 Nintendo put out a new "The story so far" trailer for Detective Pikachu Returns. This is a helpful video for those that missed the original title on 3DS, as it recaps the events that happened in that game.
Here's some information about the game:
Welcome to Ryme City

A place where humans and Pokémon live side-by-side. In this bustling burg lives a gruff, tough-talking (but surprisingly lovable) Pikachu who loves coffee and calls himself a great detective.

Two Heads Are Better than One

This Pikachu works together with his partner, a young man named Tim Goodman, to solve a series of mysterious incidents that are occurring within the city.

Start the Investigation

We hope you look forward to the mystery-filled adventures of Tim and his chatty Pikachu pal –a sleuthing team that only the world of Pokémon can deliver!
Find today's new video for Detective Pikachu Returns below.
The story so far
Detective Pikachu Returns is slated for October 6, 2023 on Switch.
Leave a Reply