Detective-style crime story One Night: Burlesque heading to Switch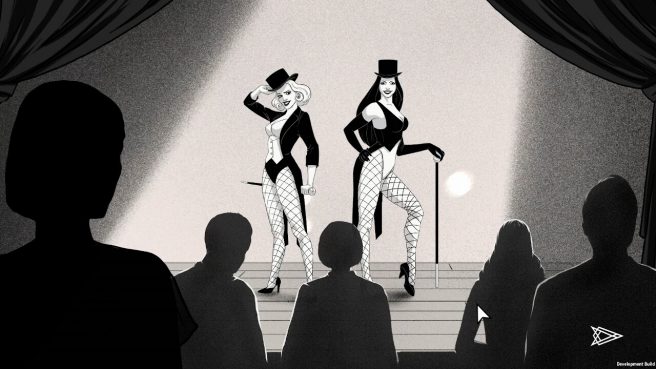 RedDeerGames today announced One Night: Burlesque, a new in-house indie game. It's due out later this year on Switch.
One Night: Burlesque is a detective-style crime story featuring a unique noir setting. In the visual novel, the fluff of peacock feathers and sequins darkens under the influence of crime lurking in the shadows.
Here's some additional information:
Players will step into Hollie's high heels – a top-notch dancer of the exclusive burlesque club Angels Den. On the surface, the world seems as ordinary as we all know it…. but that's not entirely true. Humanity possesses supernatural abilities that drive them insane if they do not use ODDERAL, a drug that suppresses their effects.

The story will drive through an unexpected event, as Hollie with her telepathy discovers that someone is planning to murder her dearest friend after tonight's performance.

Will players solve the mystery of Hollie's friends' murder?

Hand-drawn graphics maintained reminiscent of the noir style, three endings reliant on the player's decisions, a captivating soundtrack, and many mysteries to be uncovered – this colorful array of possibilities will be unveiled to players behind the curtain of One Night: Burlesque.
We've attached a teaser trailer for the title below.
Teaser Trailer
Leave a Reply