Developers indicate that Nintendo is very open to having mature / risqué games on Switch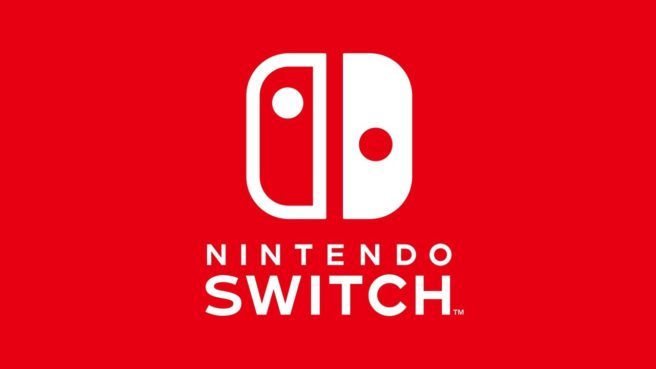 The Wall Street Journal published a rather interesting article yesterday. The publication talked about mature / risqué games on Switch, and how Nintendo is very open to having these types of games on the console. Although the full piece is behind a paywall, we do have some excerpts.
Nintendo Co. is encouraging some producers of violent or risqué videogames to provide content for its Switch console in an attempt to shed its image as a maker of devices just for families, software developers say.

The software lineup for the Switch includes "Nights of Azure 2: Bride of the New Moon," an action role-playing game featuring lightly clothed female characters; "Shinobi Refle: Senran Kagura," a game primarily for the Japanese market that allows players to massage young women; and "Doom," a bloody shoot-'em-up game.

Developers say more titles for mature audiences are coming after Nintendo encouraged them to publish a wide range of games for the Switch.

Inti Creates Co. said last month it would release "Gal*Gun 2" for the Switch early next year in the U.S., Japan and Europe. The company has released other titles in the series for PlayStation, Xbox and personal computers. In the game, players try to hit young women with pheromone shots.

Takuya Aizu, chief executive of Inti Creates, said he initially assumed Nintendo wouldn't be interested in the game, but in discussions with the company, it welcomed the idea of bringing it to the Switch. "I thought it wouldn't be possible to release such a game for the Switch, but surprisingly, Nintendo gave me positive feedback," Mr. Aizu said.

Others mention Nintendo were passive about this in the past, but would be described differently today.

Other software makers described a similar message. One executive at an outside developer said that when it came to risqué or violent titles, Nintendo "was passive until now, but that is no longer the right word to describe its stance today."

Nintendo said games for its machines covered a variety of playing styles, genres and ratings. "As with books, television and movies, different content is meant for different audiences," the company said.

At a Switch presentation in January, the venue was enveloped in a nightclub-like atmosphere. Shinya Takahashi, a Nintendo executive, told The Wall Street Journal at the time that the aim was to attract grown-up game players in the West.

DMM.com Group, a Japanese company whose products include games for smartphones and personal computers, said it chose Switch to release its first console game, "Gal Metal." The game, for all ages, is about an all-girl high-school band fighting against aliens with heavy-metal performances.

"Nintendo has opened its window to more developers, and it has gotten much kinder to companies new to Nintendo platforms," said Takayuki Fujii, the producer of "Gal Metal."

It is too soon to say whether the efforts are paying off. The Switch version of "Nights of Azure 2," has sold 6,317 copies in Japan as of Oct. 8 since it was released in late August, according to videogame magazine Famitsu. The U.S. release is in late October.

An official at Koei Tecmo Holdings Co., the developer of the game, described sales for the Switch version as "not bad," although sales are higher for the PlayStation 4 version because more people own that machine.
Mantanweb also shares a quote from GzBrain CEO Hirokazu Hamamura and was formally associated with Famitsu. Hamamura says that developers were waiting to see how Switch would sell, and have now started working on games for the console. He believes we'll begin seeing more titles from these companies in 2019 or so.
Leave a Reply