Devolver Digital publishing Crossing Souls on Switch this month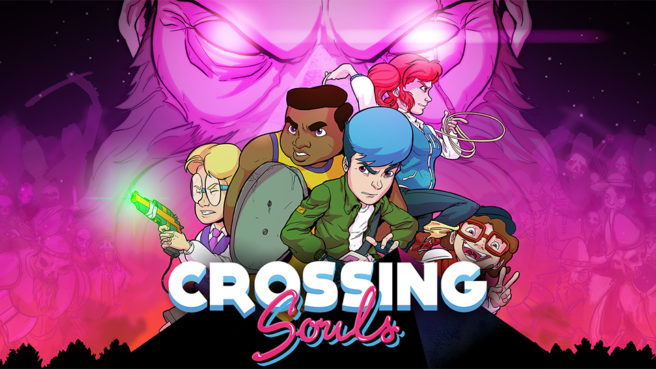 We found out a couple of days ago that Devolver Digital is publishing Not a Hero: Super Snazzy Edition on Switch next month. Before that, the company will also be bringing over Crossing Souls.
Here's an overview for the action-adventure game, along with a trailer:
It's 1986 in California. A group of friends discover a mysterious pink stone that allows to travel between two realms. This gang will live the summer of their lives in an adventure that will get them involved in a government conspiracy. Control five kids with special skills while fighting and solving puzzles in order to save their families and the world.

Crossing Souls is an action-adventure set in a California suburb in the midst of a supernatural event that rocks the small community as grand forces siege the town. Control five characters: Chris, Matt, Charlie, Big Joe and Kevin, each one with their own skills and combat styles. Change characters on the fly and use each character's specialties to overcome any obstacle and target your foe's weaknesses. Fight in real-time, solve clever puzzles, face off against powerful bosses and play special levels inspired by 80's arcade video games.
Crossing Souls will be out for Switch on July 26. Pricing is set at $14.99.
Source: Switch eShop
Leave a Reply