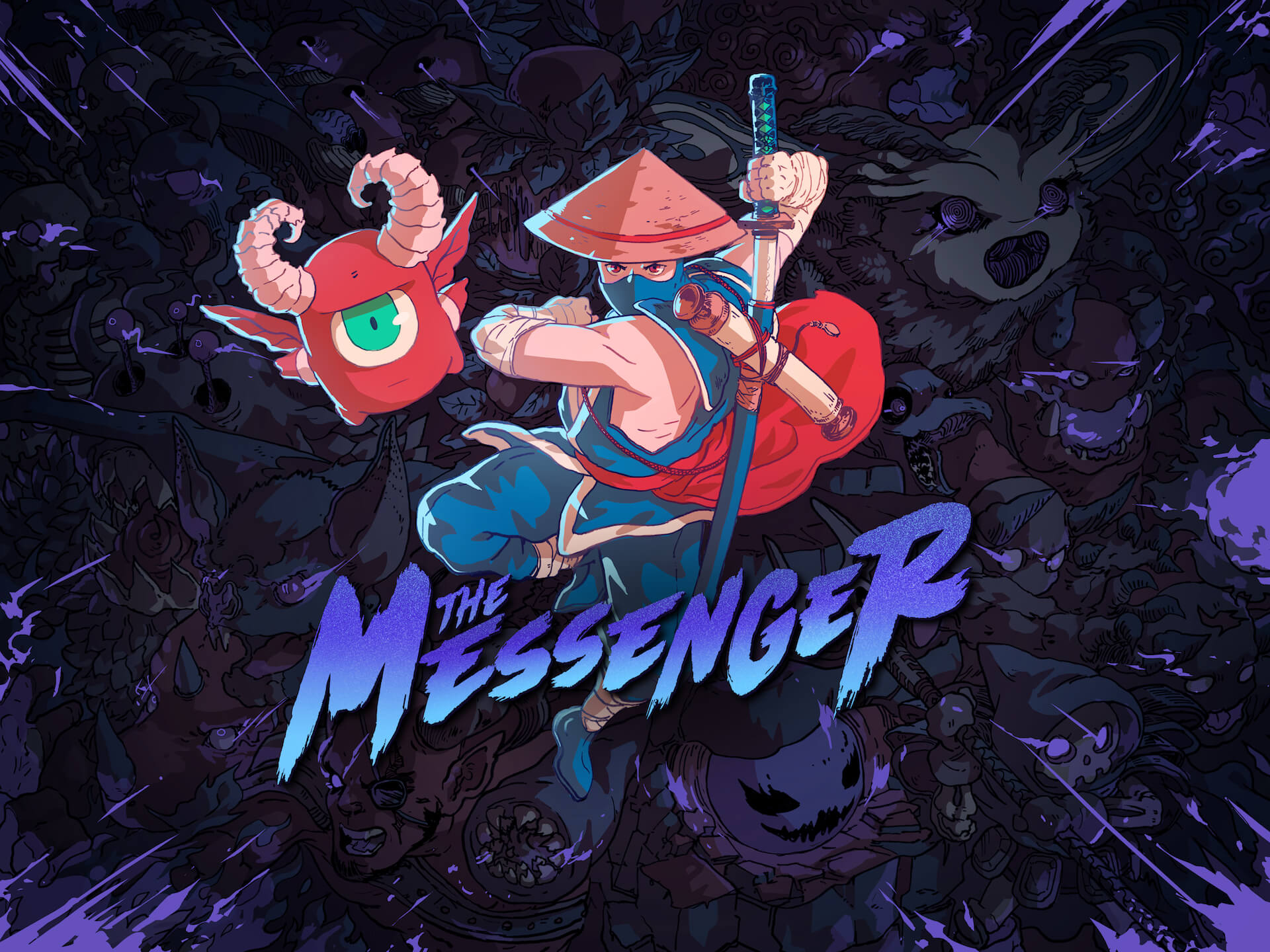 Add Devolver Digital to the list of publisher's hosting an eShop sale for the start of 2020. A number of top titles have been heavily discounted, including Gris, Hotline Miami Collection, Katana Zero, My Friend Pedro, The Messenger, and more.
Below is the full lineup of discounts: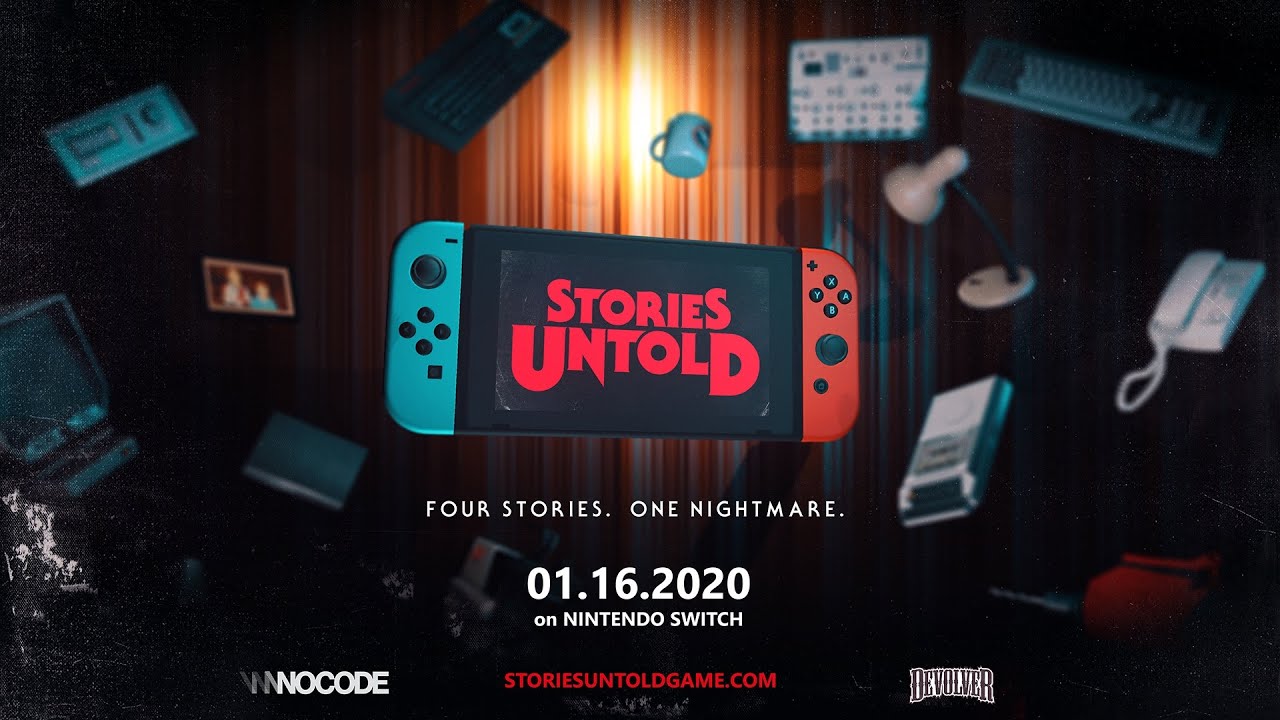 The narrative-driven experimental adventure game Stories Untold is coming to Switch next week, Developer Digital has announced. It was developed by No Code – the team behind Observation.
Here's an overview of Stories Untold, along with a trailer: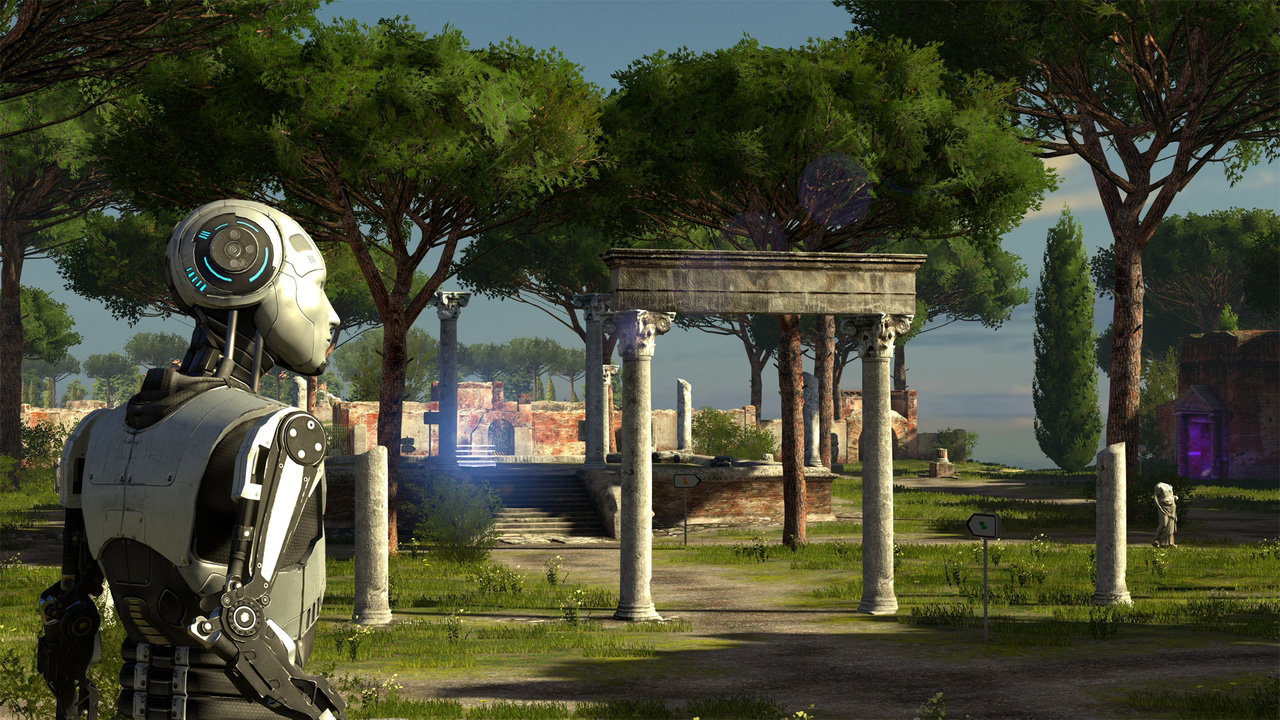 After it was announced for Switch earlier today, The Talos Principle: Deluxe Edition saw a surprise release on the Switch eShop. Check out some footage below.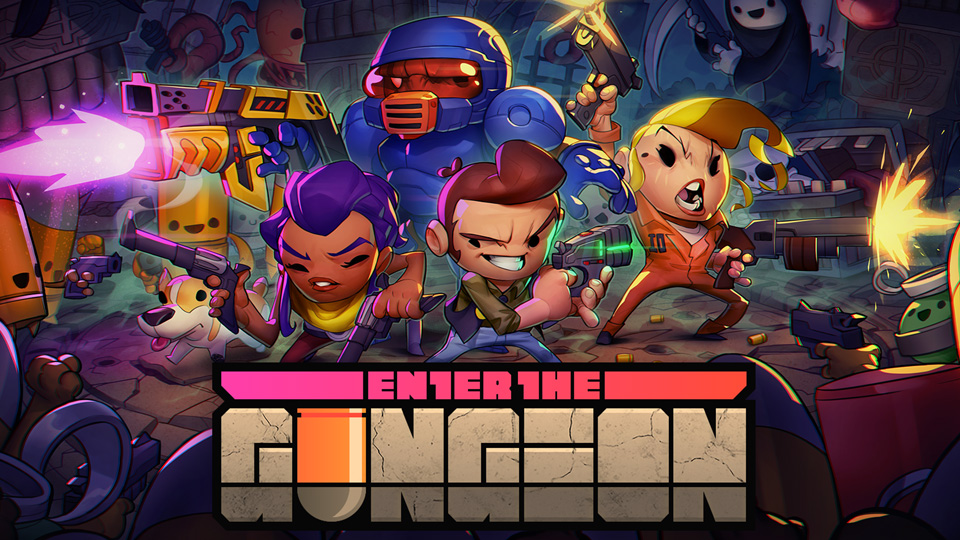 Devolver Digital has kicked off a new Switch eShop sale in celebration of Black Friday 2019. The publisher's entire catalogue has been discounted, and you can save up to 80 percent. Eligible releases include Enter the Gungeon, Gris, Hotline Miami Collection, Katana Zero, Mother Russia Bleeds, My Friend Pedro, and more.
Here's the full list: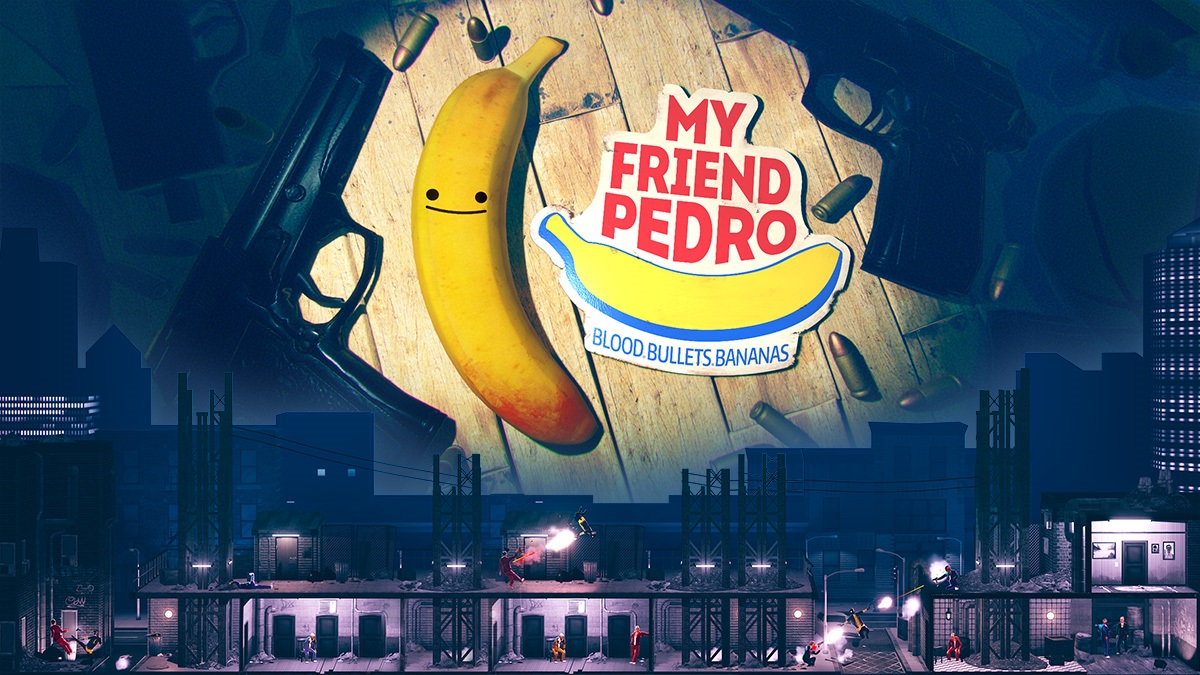 My Friend Pedro is receiving a new Code Yellow update today, Devolver Digital and DeadToast Entertainment have announced.
The update includes a cinematic camera as well as options for unlimited slow mo and tweaks to character sizes plus more. Full details can be found below, along with a trailer.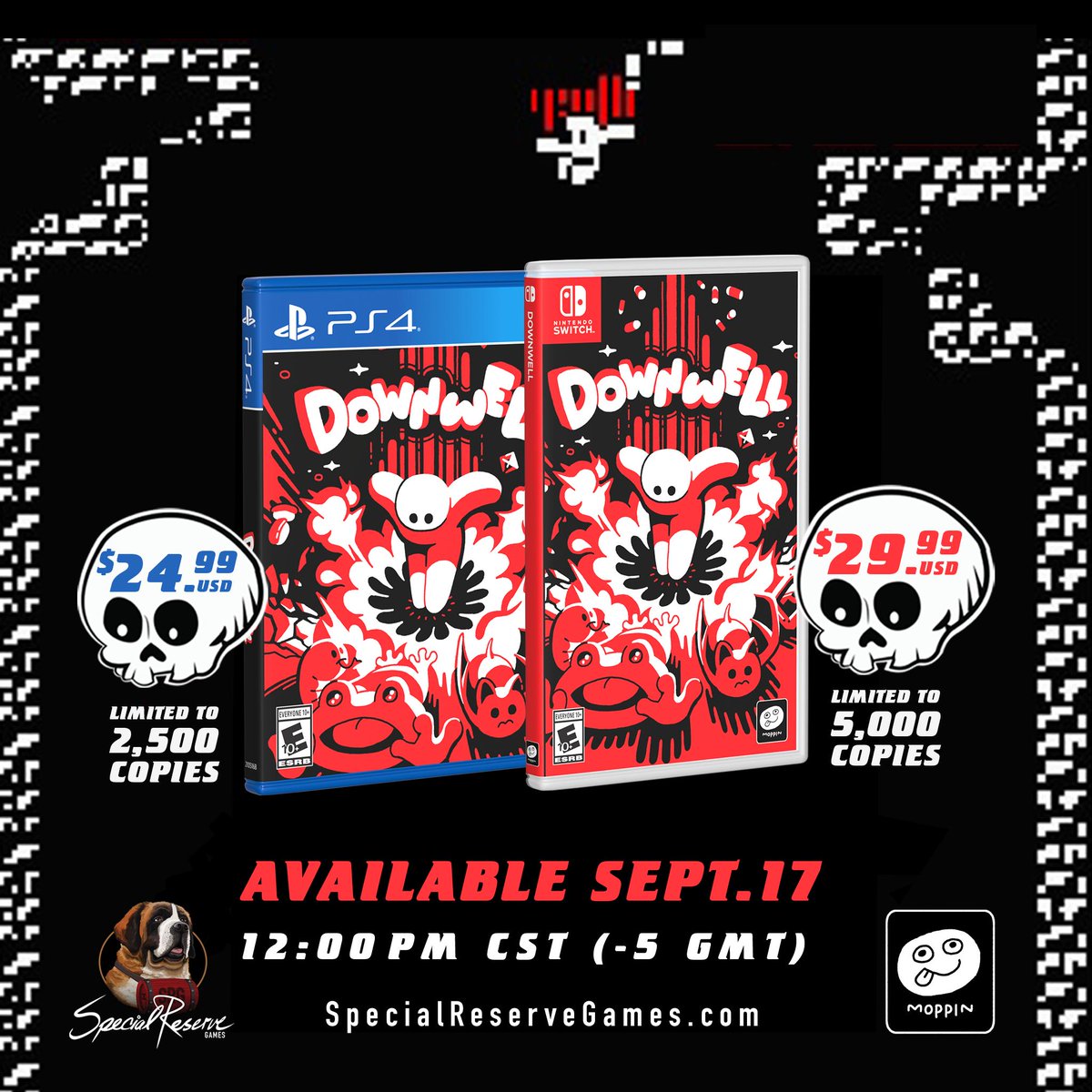 Downwell will be sold physically on Switch, Special Reserve Games have announced. It will be available to order starting September 17.
Only 5,000 physical copies of Downwell for Switch will be produced.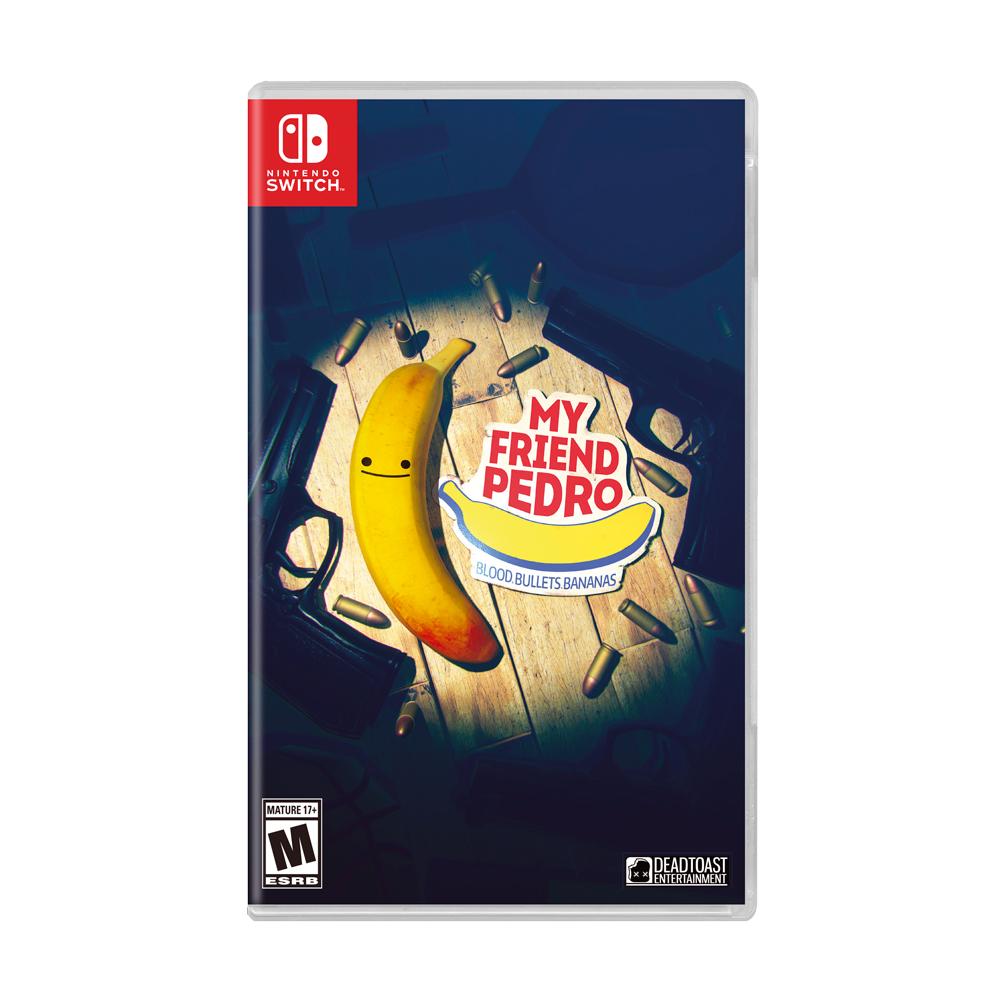 A physical version of My Friend Pedro is officially happening. GameStop has listed the product on its website, along with a November 12 release date. It can be pre-ordered here.
My Friend Pedro was first thought to be getting a physical release after it was featured on Special Reserve Games' website last month. Interestingly, it will be available at major retailers, which didn't originally appear to be the case. We're not sure if the likes of Amazon and Best Buy will be carrying copies, but we at least know that it will be stocked at GameStop.
Devolver Digital has gone live with a launch trailer for Heave Ho, which is out today on Switch. Give it a look below.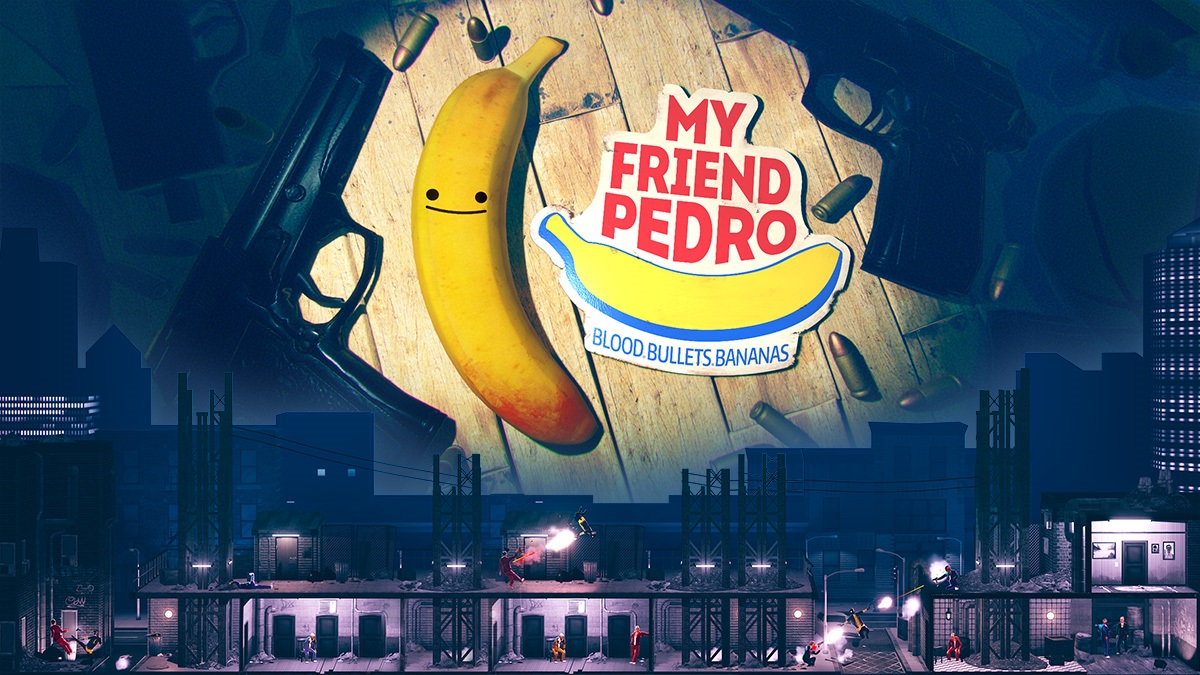 Special Reserve Games has offered physical copies of several Devolver Digital titles. In fact, the company even announced this week that it will be giving Hotline Miami Collection that same treatment on Switch. However, they won't be stopping there.
Special Reserve Games recently updated its website, and it now includes a spot for My Friend Pedro. The title released on the eShop earlier this year, but a physical copy is currently unavailable. It looks like that'll be changing in the future, though we'll have to wait for further information.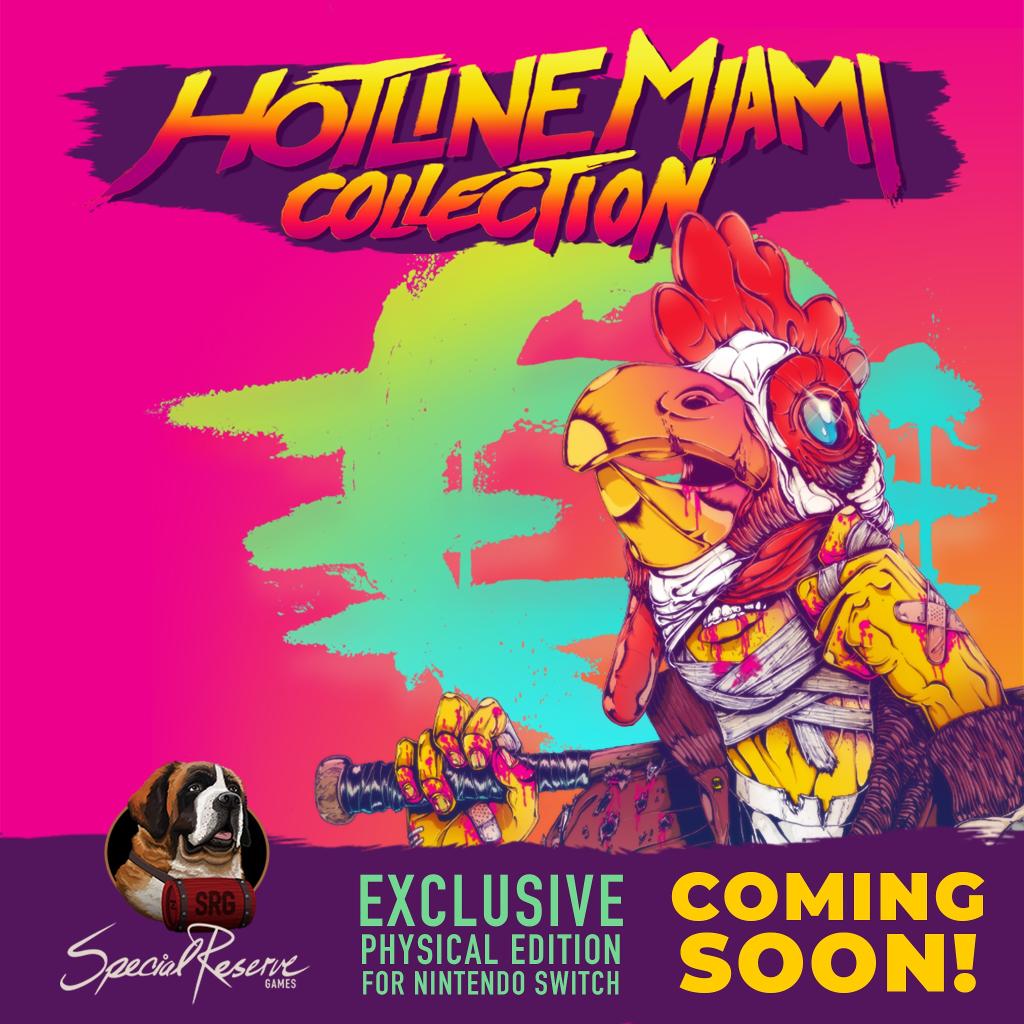 During yesterday's Indie World Showcase, Hotline Miami Collection was announced and released for Switch. It's currently available just as an eShop download, but that will be changing in the future.
Special Reserve Games has revealed that it will offer a physical copy of Hotline Miami Collection. The company hasn't shared further information including any sort of release date, but we'll keep an eye on things and will report back when we hear more.