Disney Dreamlight Valley update to add Mirabel and Olaf, more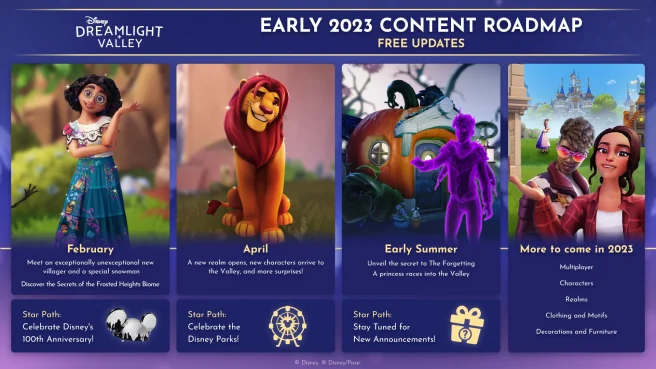 Gameloft has shared details on update plans for Disney Dreamlight Valley, which will include Encanto's Mirabel and Frozen's Olaf.
Both of these characters will be available in February. In the same update, Gameloft will be celebrating Disney's 100th Anniversary in a new Star Path. Additional details will follow soon.
Following in April will be a new realm from The Lion King as well as the inclusion of Simba. This will also have a Star Path celebrating Disney Parks.
Finally, Gameloft has started teasing what it has in store for the summer. Information is light at the moment, but we know that the story will pick up and the secret to The Forgetting will be unveiled. Also, a new princess has been teased.
That's not all for 2023. This year will also bring about multiplayer, new clothing and motifs, new decorations and furniture, and more. Gameloft has said there'll be "countless surprises with each and every one of these updates, including new features and improvements stemming from the invaluable community feedback that's been shared so far."
You can get a look at the full Disney Dreamlight Valley content roadmap for early 2023 above.
Leave a Reply