Dogfight action game Red Wings: Aces of the Sky heading to Switch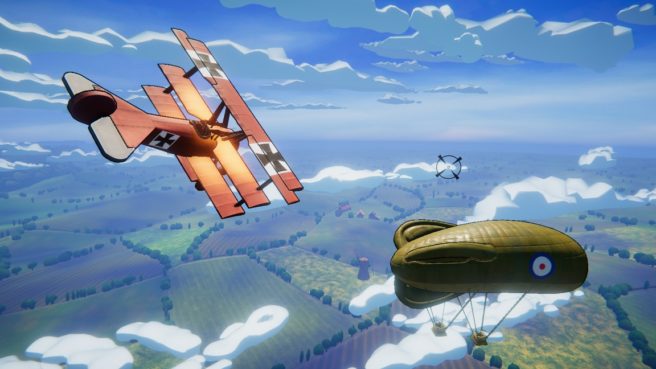 Publisher All In! Games today announced Red Wings: Aces of the Sky, an upcoming dogfight action game. The title is targeted for a June 25, 2020 launch on Switch and other platforms.
We have the following overview and trailer for Red Wings: Aces of the Sky:
Experience the fascinating history of the Great War and become the king of the skies! Red Wings: Aces of the Sky is a dynamic action game that will show you amazing battles from the pages of the history in a brand new arcade gameplay style. Use your unique skills to take your opponents down, develop your deadly pilot aim and become the true ace of the sky.

Witness the birth, rise, and fall of the talented Red Baron, Manfred von Richthofen – the ultimate hero of the war, credited with 80 victories. Now you can become a part of his squadron, but are you up to the task?

Choose one of over 10 historical warplanes of Entente Powers and the Triple Alliance. Invite a friend to fly together on a local co-op. Sky-high thrills are waiting for you!

Experience a unique mix of historic events and over-the-top, comic book-stylized adventures. Game events are combined with quotes from real letters from WW1 pilots.
Leave a Reply