Donkey Kong Country Returns hitting the North American Wii U eShop tomorrow (Wii download)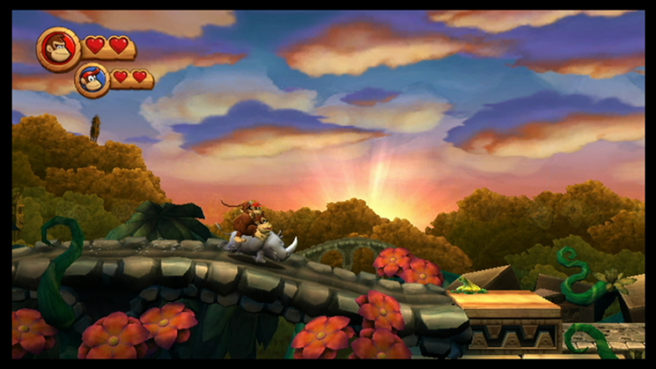 Donkey Kong Country Returns has been out on the European and Japanese Wii U eShops since last January. Finally, the Wii game will launch in North America this week as well. Nintendo's website has it listed for tomorrow.
Here's a brief overview:
"Donkey Kong Island has been taken over by the musical Tiki Tak Tribe! Jump, swing, and blast your way through over 65 levels spanning eight worlds. There are many hidden items to uncover in each level, and collecting them all will unlock something special! Invite a friend to take control of Diddy Kong for two-player cooperative play!"
And a trailer:
Donkey Kong Country Returns will cost $19.99 on the Wii U eShop.
Leave a Reply