Donut Dodo, retro-style 2D platformer, heading to Switch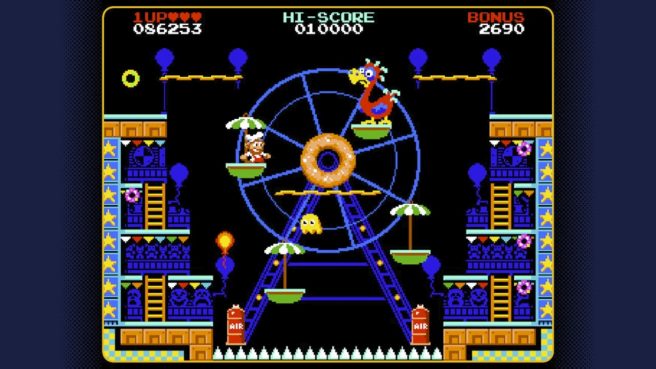 Flynn's Arcade announced today that it will publish a Switch version of Donut Dodo, which was originally made by pixel.games. A release is set for December 1, 2022.
Donut Dodo is a classic retro-style 2D platformer. You can read more about it in in the overview below.
Donut Dodo is a lighthearted arcade game, reminiscent of the beloved early 80's classics that we still cherish today originally released on Steam back in June. The game is localized in English only, and it has an age rating of E10+.

Play as baker Billy Burns, who has to run, jump and climb to outwit Donut Dodo and his clueless minions. Your goal is to collect all the donuts in each level in the best possible time. Donut Dodo is tough as nails and features no "continues".

Key Features

5 single-screen levels plus a bonus stage, each with its own gameplay mechanics.

Incredibly tight controls (no cheap deaths) for frantic single-player arcade gameplay.

An old-school screen ratio and pixel-perfect graphics with a 16-color palette.

An original chiptune soundtrack by the talented CosmicGem

Worldwide leaderboards, limited to 3 initial characters, arcade style!
And here's a trailer for the game:
Donut Dodo will cost $4.99 / $4.99 / £4.99. During its first week of release, it'll be sold for 20 percent off.
Leave a Reply