Dr. Kawashima, Nintendo on how Brain Training for Nintendo Switch came to be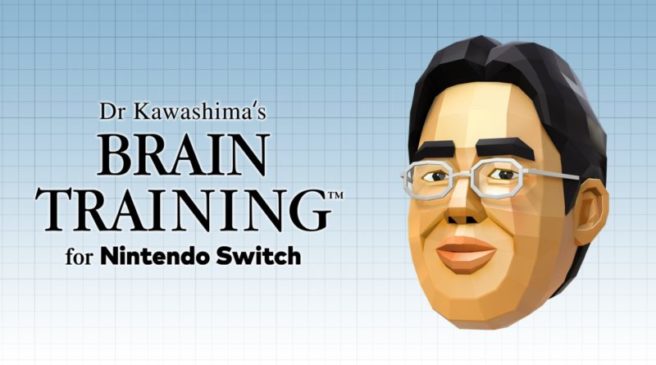 After a number of years out of the spotlight, the Brain Age series finally returned on Switch recently. Dr. Kawashima as well as Nintendo explained how the game came to be in a recent interview.
Producer Kouichi Kawamoto, director Kenta Kubo, and Kawashima shared the following, as translated by Siliconera:
Kouichi Kawamoto, producer: "Personally, the reason I began the project was because, for some reason, some of my acquaintances who didn't know I was in charge of the DS Brain Age were saying that they wanted to play Brain Age again. However, the DS game has many outdated elements nowadays, so I can't recommend it, so I thought that we should bring it to the latest platform."

Kenta Kubo, director: "Since Brain Age: Concentration Training, I've still been discussing proposals with Dr. Kawashima… and around two years ago, I spoke to Kawashima, and said that "We're thinking of a Brain Age game for the Nintendo Switch."

Dr. Kawashima: "During seminars, I'm asked by those who played Brain Age on DS, "What game is coming next?"

However, it's sad that those people would say that they were really into the game in past tense. And then, I'd ask further, and it would turn out that those people who played the game with their kid back then are beginning to reach that age… The age where you start forgetting things."
Brain Training for Nintendo Switch is available in Europe and Japan. However, a North American release has yet to happen and has not been announced for the region at this time.
Leave a Reply