Dragalia Lost – A Crescendo of Courage Facility Event, Summon Showcase begin August 13th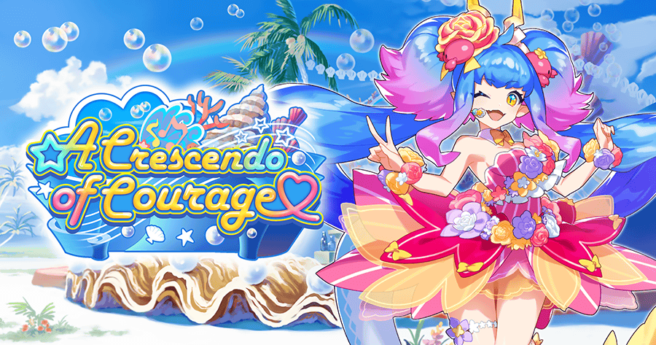 A new Summer themed Facility Event titled A Crescendo of Courage is set to go live in Dragalia Lost starting tomorrow, August 13th, along with a corresponding Summon Showcase.
The Facility Event is set to run until August 22nd, while the Showcase is set to expire a day later on August 23rd. Details on both can be viewed below, along with a video for the Summons.
A new summon showcase, A Crescendo of Courage, starts 8/12 at 11 PM PT(8/13 at 6 AM UTC). Characters like 5★ adventurer Summer Cleo and 5★ dragon Pop-Star Siren will have increased appearance rates! #DragaliaLosthttps://t.co/1S0wMyb9z7 pic.twitter.com/JQO1Q2QNeh

— Dragalia Lost (@DragaliaLostApp) August 12, 2019
A new facility event, A Crescendo of Courage, will begin

1:00 AM, Aug 13, 2019

!

This event will pit your group of adventurers against bosses of the shadow element. You'll also be able to build an event-related reward facility for your Halidom!

The summer, the beach, and a stage make a beautiful backdrop for Siren's dream concert! It's on the Prince and friends to build a stage and gather spectators…but this task will prove to be challenging. Will Siren be able to share her song with the masses? The summer still has a lot in store for the Prince and friends!
Leave a Reply