Dragalia Lost hosting Loyalty's Requiem raid event later this week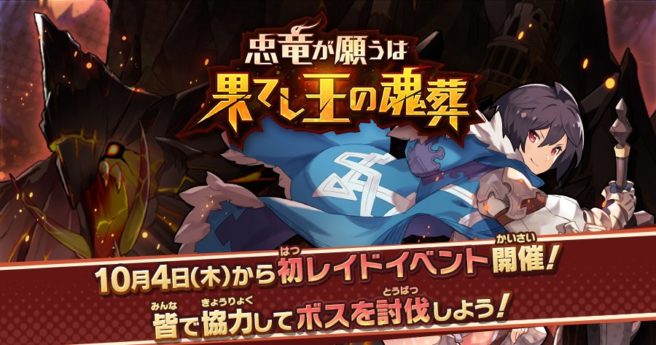 Dragalia Lost's first major event will be going live this week. Called Loyalty's Requiem, players can use co-op play to fight against the flame raid boss.
The event goes live on October 4. Keep in mind that you'll need to clear Ch. 2 / 2-1 (Normal) to participate in Event Quests and co-op play.
Leave a Reply