Dragalia Lost – Skyborne Spectacle Raid Event Revival begins August 31st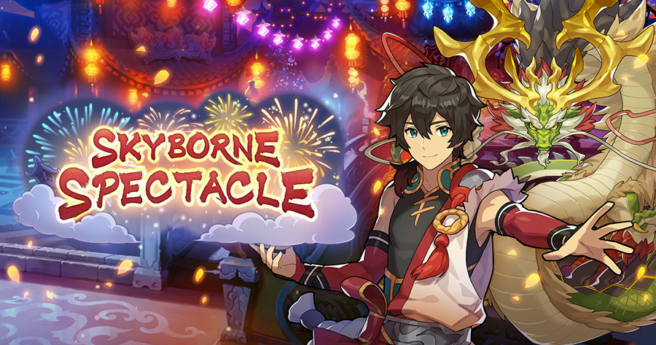 A new Raid Event Revival has been confirmed to be coming to Dragalia Lost on August 31st, and the title is "Skyborne Spectacle".
Although no end date has been confirmed quite yet, the event will feature a new difficulty level. A short description can be read below.
The Skyborne Spectacle raid event revival, which will feature a new difficulty level, will begin

1:00 AM, Aug 31, 2019

!

During this event, you can use co-op play to fight against the water-attuned raid boss.

The prince and his friends have come to a town that will be celebrating the Lunar New Year. There'll be food, dragon dances, and even spectacular pyroblossoms at night… But danger arises suddenly amidst preparations for the event! A young practitioner of kung fu, a brave wanderer, and a panda dragon will rise up to face a mighty enemy who's disrupting the flow of mana!
Leave a Reply