Dragalia Lost – Summer Vacation Event now live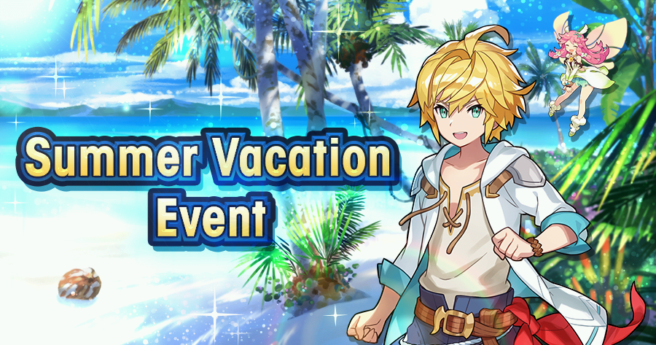 A new Summer Vacation Event is now live within Dragalia Lost that is offering plenty of perks and buffs to players who partake in the game during the event period.
The event is set to last until July 31st and each player will be given 30 Skip Tickets just for logging in. The rest of the goodies up for grabs can be viewed below.
Use the event to upgrade your adventurers, dragons, and facilities!

---

1. Main campaign double mana
During this event, the mana you can obtain from the main campaign will be doubled!

---

2. Double drops for Avenue to Power

During the event, drop rewards you can obtain from Avenue to Power will be doubled!

Note: This does not apply to wyrmprints and astral pieces.

---

3. Double stamina recovery speed
During this event, stamina will recover twice as fast.

---

4. All Elemental Ruins quests always open
The Expert difficulty will be open for all Elemental Ruins quests for the duration of this event.

---

5. More daily endeavor rewards
During this event, the rewards you can obtain from daily endeavors will be increased.
The rewards that can be obtained from each mission are described below.

| | | |
| --- | --- | --- |
| Endeavor Description | Normal | During the Event |
| Clear Avenue to Power | Mana x5,000 | Mana x8,000 |
| Clear Avenue to Fortune | Consecrated water x5 | Consecrated water x8 |
| Perform an Item Summon | Gold crystal x6 | Gold crystal x10 |
| Collect Rupies from a Facility | Gold whetstone x3 | Gold whetstone x5 |
| Clear a Quest Playing Co-op | Eldwater x300 | Eldwater x500 |
| Clear Five Quests | Exquisite honey x1 | Exquisite honey x2 |
| Clear All Standard Daily Endeavors | Wyrmite x50 | Wyrmite x75 |
Leave a Reply