Dragalia Lost – The Mercurial Gauntlet Challenge Event begins June 19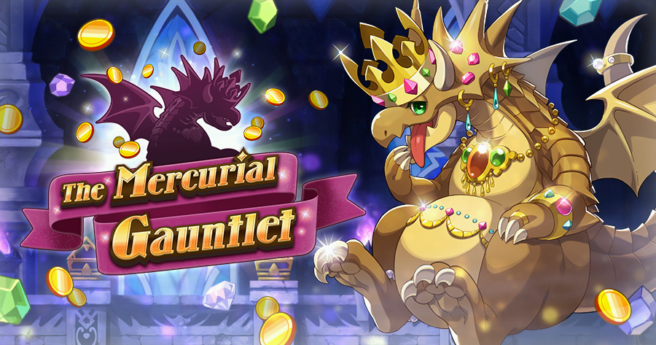 Cygames has shared details on a new Challenge Event coming to Dragalia Lost tomorrow, June 19th — titled "The Mercurial Gauntlet".
The event will focus around appeasing a new dragon named Fafnir Roy III. A brief summary can be viewed below.
"Faf fee! (I'm Fafnir Roy III!)"

There is a mysterious dragon called Fafnir Roy III who rules over a great treasury and is searching for someone worthy of obtaining that fortune. A dazzling mountain of treasure awaits those who can appease Fafnir Roy III. Enter the Mercurial Gauntlet to claim the prize!

Note:

Players must have completed up to Chapter 2 / 2-1 (Normal) of the main campaign to participate.
Leave a Reply