Drop It: Block Paradise hitting Europe and Australia on June 22, targeted for July in North America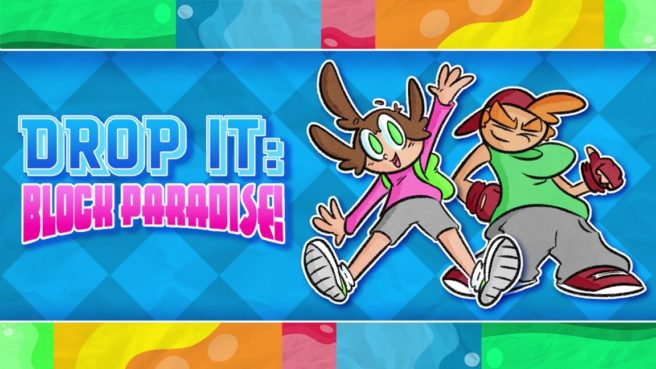 ZeNfA Productions is still committed to the Wii U release of Drop It: Block Paradise. In Europe and Australia, a release date of June 22 has been announced. Pricing is set at €9.99 / £8.99.
As of now, Drop It: Block Paradise is without a release date in North America. ZeNfA Productions says it's currently with Nintendo for testing, and is targeted for early July.
Continue on below for a comprehensive overview of the puzzle game.
Hold on, doctor – don't call it just yet! The Wii U lives on as Drop It: Block Paradise finally brings its unique brand of physics-puzzle action to the console!

Use the Gamepad to touch blocks, avoid hazards, and ultimately guide stars to safe ground in 150 levels across 5 worlds. The fewer blocks you remove on each stage, the better your score!

Go for 3-star rankings in Arcade Mode to unlock cool concept art, funky music CDs, and highly spammable Miiverse stamps!

The dynamic duo of Tip and Tap always have something to say! Tap provides helpful advice and friendly encouragement as you play, while Tip… doesn't.

Tired of the dev-created levels? Stick it to the man by making your own in the Level Editor! Every background, song, and block type is available immediately, so you can jump right in whenever!

The Block Database lets you upload your levels online for others to play, as well as find other players' levels using a robust search feature! (That's right, you can search for levels by title, author, block types, etc. What Wii U game with a level editor wouldn't include such a basic feature?…)

Theme of the Week events keep the fun going – create a level following special weekly guidelines and your level can be prominently featured in a special section of the Block Database!
Source: ZeNfA Productions PR
Leave a Reply