Drum Box hitting Switch next week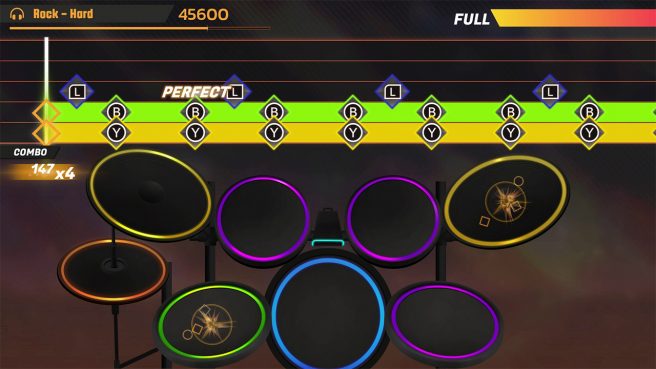 Sanuk Games will soon be releasing Drum Box on Switch, which is apparently "the most complete drumming game" on the system to date.
In it, you'll play drum parts across eight music genres: Reggae, Rock, Blues, Hip Hop, Metal, Jazz, Funk, Salsa. The game will include popular backing tracks from "Drum! Drum! Drum!". A few different modes are included like training mode to learn and practice different patterns, a performance mode where you can challenge yourself to build combos, beat your own score, and earn medals, and a freestyle mode where you can drum to your own beat. Three levels of difficulty can be unlocked as well.
Here's a first look trailer for Drum Box on Switch:
Drum Box will arrive for Switch via the eShop on October 7. Pricing is set at $7.99 / €7.99. It will be available in North America, Europe, Australia, New Zealand, Korea, and Hong Kong.
You can visit Sanuk Games' official website featuring Drum Box here.
Sanuk Games previously brought a variety of games to Wii U and 3DS. After taking a three year hiatus, the studio has returned with a new team and a new focus on music games. The company was first founded in 2003.
Source: Sanuk Games PR
Leave a Reply