Drunken Fist 2: Zombie Hangover coming to Switch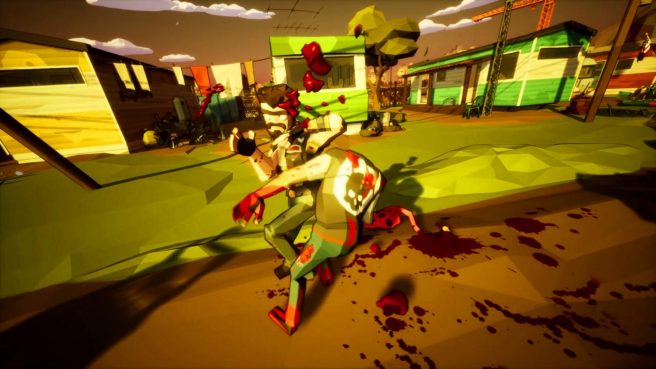 Following the original game that's already out on Switch, publisher Eastasiasoft and developer today announced Drunken Fist 2: Zombie Hangover. The title is scheduled to launch this June.
The first Drunken First appeared on Switch at the very end of 2020.
As for the sequel, here's what we know:
The inebriated antics of Drunken Fist are back with brutal vengeance as you take the role of a hungover rocker in Drunken Fist 2: Zombie Hangover! Waking up in a city full of undead hordes, it's your job to stumble through the streets pummeling zombie opponents with the fearless inhibition that only a drunken stupor can provide.

Filled with blood, gore and loss of limbs depicted in light-hearted low-poly style, the game is a whimsical take on survival horror, featuring physics-based beat 'em up action and ragdoll takedowns that no sober player would take seriously. It's time to drain as many bottles of alcohol as possible, find food to keep you standing and somehow muster a bit more combat prowess than your lumbering undead opponents. The occasional faceplant will be excused, of course.

Key Features

Survive a zombie apocalypse as a hungover rocker!
Take down a wide variety of enemy types with unique behaviors.
Collect bottles and food as you explore sprawling stages!
Fall down a lot and keep getting back up for more.
Urinate on opponents, on city streets or wherever you're standing!
While Drunken Fist 2: Zombie Hangover will be appearing on Switch in June, a specific date hasn't been provided. Pricing has also not yet been announced.
Source: Eastasiasoft PR
Leave a Reply