Dry Drowning releasing on the Switch eShop next week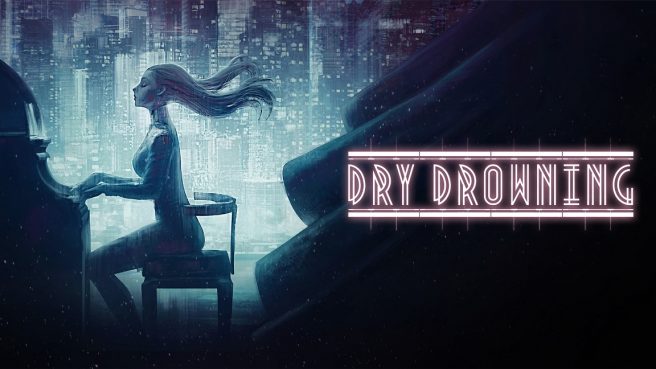 The investigative thriller Dry Drowning was previously given a Q1 2021 release window on Switch. Today, VLG Publishing and Studio V announced that the game will launch digitally on February 22.
A physical version of Dry Drowning is also in the works, and is scheduled for this spring.
Here's some information about Dry Drowning as well as a trailer:
Dry Drowning is a visual novel that takes a stark look at a near-future dominated by dark forces in positions of power. The game immerses players into the world of Mordred Foley – a troubled private detective with a genuinely shady past – and his mission to lift the lid on a serial killer taking out targets in a dystopian future. Weighed down by a dark history of his own, Foley's world is one gripped by tyranny, where the hunger for power at the top results in society sinking to the absolute bottom.

The game differentiates itself from other visual novels with a script that doesn't shy away from tackling themes such as racism, immigration, political extremism, and sexism and plays out in a multi-branching story made up of 150 different threads – a structure that places a heavy burden on every decision taken, and every line of dialogue uttered.

In a world where lying appears to be second nature to most, the ability to uncover the truth is worth its weight in gold. To aid Foley's investigations, players have access to a unique 'Living Nightmare' system that highlights when a character is lying, helping to uncover a world where trusting anyone quickly becomes a dangerous game.

Dry Drowning features:

– Choices that really matter: More than 150 story branches and three completely different endings.
– Moral choices that impact character relationships and the game environment across a potential 20 hours of gameplay.
– Elaborate clue system for investigations: Learn about the city of Nova Polemos and its citizens through dialogue, evidence, items, and character biographies.
– Horror style interrogations: Use evidence to reconstruct cases, break people's masks of deception, and uncover the truth with Dry Drowning's "Living Nightmare" system.
– Explore flashbacks and past cases to solve new ones.
– Dynamic soundtrack with more than 40 dramatic and emotional tracks.
– A balanced mix of Western and Eastern visual arts, casting light on a grim futuristic setting where cyberpunk and retro elements harmoniously coexist.
Source: VLG Publishing PR
Leave a Reply