Dual Core reaching the North American Wii U eShop next week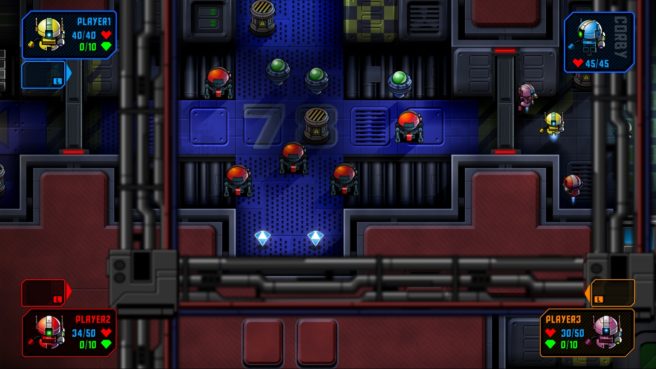 Next week, Dual Core from Gray Fin Studios will be released on the Wii U eShop. It'll be out on May 26 in North America with the European version following a bit later (likely a few weeks).
Here's an overview of the game:
Dual Core is a vibrant, futuristic, "twin-stick" style, shooter, with a strong focus on local co-op multiplayer.

It's 2147 and the human colony on Europa has suffered a terrible fate. Rebooting after hibernation, two super-intelligent AI cores awake to find themselves installed within a couple of old security drones. Their attempts to uncover what occurred may end up becoming a lower priority than merely surviving…

Lots of robots, lots of lasers, lots of aliens, lots of explosions! The numerous retro arcade influences are front and center, but spiced up with a colorful modern style, a generous helping of sci-fi intrigue, and a dash of RPG ELEMENTS!
We also have this trailer:
Gray Fin Studios has been working on Dual Core for quite awhile – over three years actually. It was mostly a one-man project from the start of development to the finish line.
Leave a Reply