Dungeon Defenders: Awakened bumped back to Q2 2020 on Switch, new trailer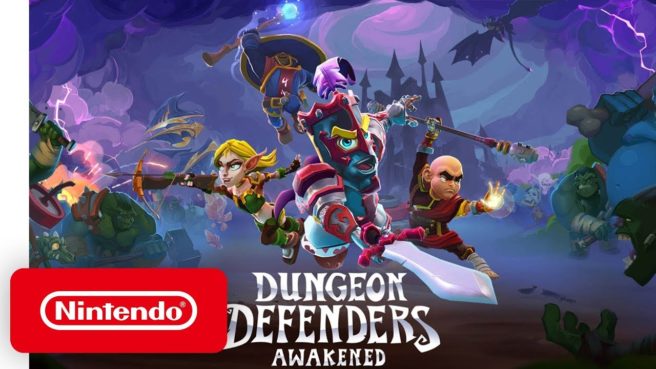 Dungeon Defenders: Awakened is seeing another delay on Switch. After it was first planned for February before being pushed back to a general Q1 2020 window, and it's launching in Q2 of this year.
Here's the latest on Dungeon Defenders: Awakened plus a new trailer:
As the despicable Old Ones hatch a time-traveling plot to rewrite history and undo the events of the original Dungeon Defenders, the young heroes of Etheria must reunite once again to ward off the forces of evil. Return to this vibrant fantasy world, take up arms, and battle waves of enemies across a collection of all-new arenas and reimagined fan favorites.

Join the fray by forming a team of up to four champions and choose between as many playable characters (with more to come after launch). Each hero possesses their own distinct combat style and special abilities. Harness these powers and work together to protect the legendary Eternia Crystals while building defensive fortifications to repel even the most imposing of foes.

Construct strongholds to slow the approaching hordes of orcs, goblins, dark elves, and other monstrosities while unleashing mighty attacks and devastating spells to turn the tide of battle. Survive the onslaught to earn new loot, reliable pet companions, and more customization options to prepare for the fights to come and epic showdowns with new larger-than-life bosses.

Forge a unique arsenal and enjoy countless hours of fast-paced medieval fantasy action across online and local co-op multiplayer matches spanning a legendary campaign with a new story, the progressively challenging Survival Mode, a tactical Pure Strategy Mode, the no-respawns Hardcore Mode, and a chaotic Mixed Mode sure to keep even veteran players on their toes.
Source: Chromatic Games PR
Leave a Reply