Dungeon Village 2 launching on Switch next week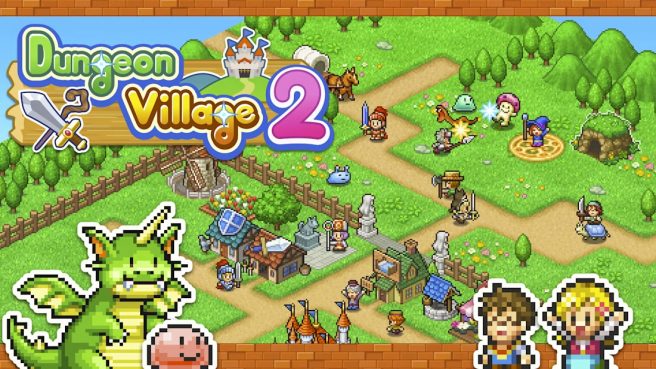 Kairosoft is gearing up for another Switch release, as the company has announced that Dungeon Village 2 will be appearing on the eShop next week. You'll be able to pick it up starting June 2, 2022.
The original Dungeon Village made it to Switch back in 2018.
For more on Dungeon Village, read the following overview:
A new legend begins here!

Build and manage a town in grasslands, snow fields, even in the underworld! Set up inns, weapon stores, and more to convince adventurers to come visit.

Use items and equipment to power up your adventurers and help them get more gold and experience from their quests. Be on the lookout for new dungeons to explore and new monsters to fight!

Need help attracting adventurers? Try building new facilities, selling new kinds of food, or improving the local area to earn Titles. Keep experimenting, and you might stumble on some rare awards…

As your town develops and becomes more popular, adventurers won't just visit, but move in for good!

The enemy roster from the previous game has been expanded with a host of quirky new monsters to fight.

Play your cards right, and some monsters will become friendly and join you! Give them snacks, keep them happy, and they'll become valuable allies on your quests. Explore more and more of the world map to unlock new areas.

Feel like a fresh start? Move your town to a different region to discover unseen monsters and bold new adventurers.

Rise through the ranks and create the greatest town the kingdom has ever seen!
Find a trailer for Dungeon Village 2 below.
Dungeon Village 2 will cost $12 on the Switch eShop.
Source: Kairosoft PR
Leave a Reply