Dusk set for October release on Switch following year-long delay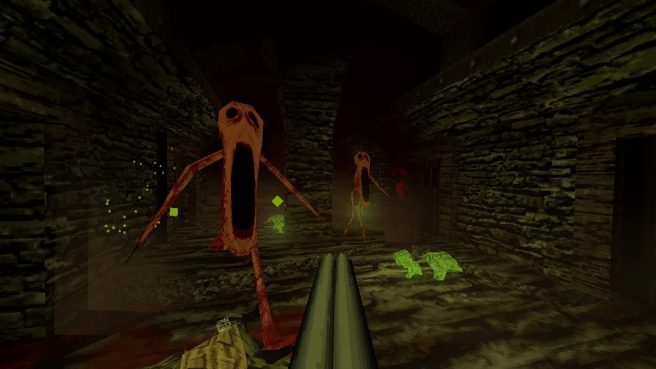 The wait for Dusk on Switch is almost over, and the game will be ready in time for Halloween.
Dusk, a first-person shooter inspired by retro games like Doom and Quake, was first announced for the system in 2018. It was previously expected on the system last October, but was later pushed back. Ultimately, the delay has been a year.
Dusk has players taking on "an onslaught of mystical backwater cultists, possessed militants and even darker forces as you attempt to discover just what lurks beneath the Earth". The game includes three campaign episodes and various weapons like sickles, swords, crossbows, rifles, dual-wielded, and double barreled shotguns as well as grenade and rocket launchers. The PC release also has an Endless Survival Mode plus arena multiplayer, which we're hoping have made it into the Switch version.
We've included a trailer for Dusk below to show what the game has to offer.
According to the eShop, Dusk will launch for Switch on October 28 for $19.99, and pre-orders are live now. Note that Limited Run Games will be making a physical version at a later date – stay tuned for further information on that front.
You can visit the official website for Dusk here.
Source: Switch eShop
Leave a Reply