Dusk Switch tech analysis, including frame rate and resolution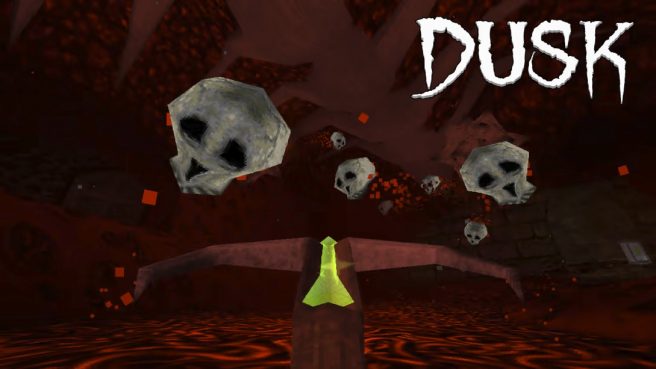 For its latest technical analysis, Digital Foundry has looked at the Switch version of Dusk, and we have information about the game's frame rate, resolution, and more. It seems that New Blood Interactive has churned out a pretty impressive port on the whole.
Below are the full roundup of tidbits:
– Dusk has a native 1080p resolution on Switch when docked
– Native 720p in portable mode
– No anti-aliasing for this type of art style
– Additional visual customization available
– Pixel size adjustment feature included
– Retains FOV options from the PC version
– Can change weapon scale, appearance of cross hair, and more
– Particles optimized on Switch, density scaled back as a result
– Dynamic lights paired back on Switch
– Slight texture tweaks in certain stages
– Project has been overhauled to a newer version of Unity (2020.2.0)
– Team went through every map to optimize them for Switch
– Codebase itself was also reworked with AI, physics, lighting, scripting
– Menu system and UI has received some updates
– Loading times are quick on Switch
– Tweaks available to adjust controls
– Barely cracked 20 frames per second when development first began
– Dusk frame rate targets 60 FPS on Switch and is mostly flawless aside from a couple of dips
– Docked and portable modes are similar
– No surround sound audio
Get a look at Digital Foundry's full analysis for the Switch version of Dusk below.
Dusk is due out for Switch on October 28. Access the official site here.
Leave a Reply