EA: no "current plans" for Madden 19 on Switch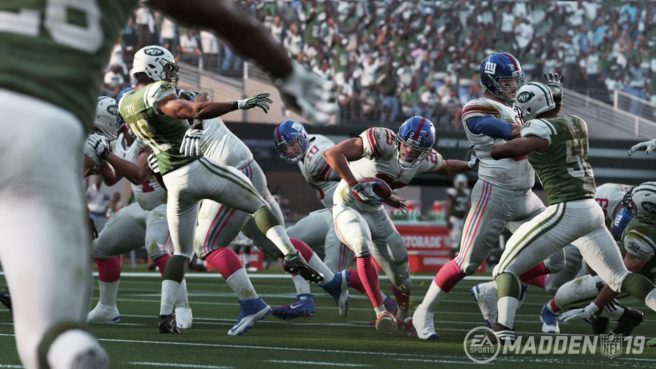 FIFA 19 is coming to Nintendo Switch, but what about one of EA's other flagship sports titles, Madden? Madden 19 was announced at EA's press conference, but only for other platforms. Gamespot talked to the game's producer, Ben Haumiller, and asked him about a possible Switch version of Madden. Here's what he had to say:
"We always think about every platform out there. It's really a decision of what's best for Madden and us as EA and where we're going. You never rule out getting your game in front of players. You want to go where everyone is. We'd never rule it out. We just don't have any current plans right now."
So there you have it. No clear reason was given why Madden 19 isn't on Switch, but EA isn't categorically ruling it out for the future.
Leave a Reply