Ectoplaza hitting the North American Wii U eShop on Thursday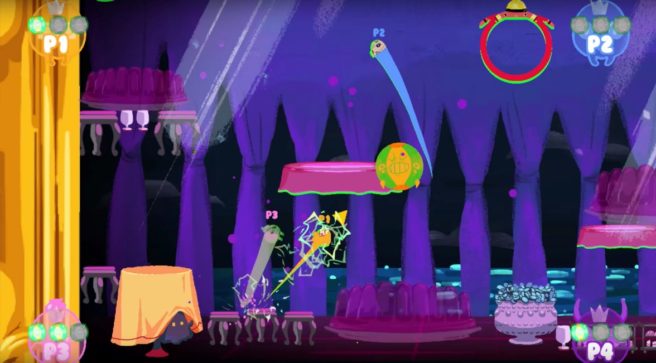 You may recall that Ectoplaza was first shown in Nintendo's "Spring Partners" video preview earlier in 2016. The indie title is now ready for release, and is heading to North America on Thursday for $7.99. A European version will also follow at some point.
We've got the following of Ectoplaza from Syndicate Atomic:
Ectoplaza is a breakneck game about irritable ghosts wreaking havoc on haunted hotels, paranormal guests, and each other.

Join a party of poltergeists as they rampage through underworld-renowned resorts from which they can never escape. Monster mash with up to four players and have the time of your afterlife.

— Choose from six unhappy haunts, each with their own stats and game-changing special abilities.
— Master a multi-tiered charge & fling system to unleash quick chomps, trick shots, and devastating ricochets.
— Smash your way through 5 settings and 15 different levels, each with different stage hazards.
— Be the last ghost standing in Afterlives, collect the most ectoplasm in Collectoplaza, or score the winning goal in Ghostball.
And a trailer:
Leave a Reply