EEDAR: Switch player base now has a more even split between males and females, more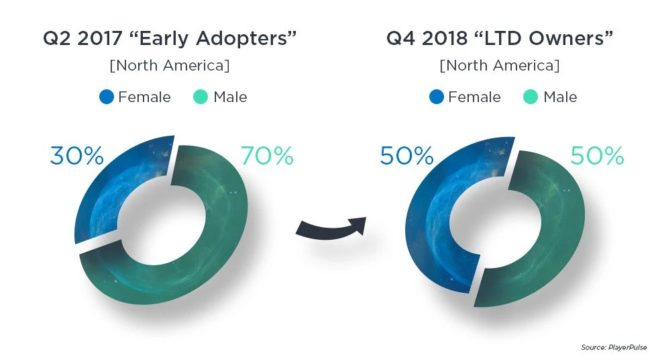 EEDAR has published a new report on Q4 2018 gaming, including information about Switch that details a shift in its demographics. We learn that the player base has a more even male-female split while ages are starting to skew both younger and lower than 30.
Below are some of the more notable tidbits:
– The early demographic for the Switch was heavily skewed, with males accounting for 70% of the of the player base
– Over time this has shifted over to an almost 50/50 split between males and females
– The Switch skews slightly more towards females than either of the other two consoles (PS4/Xbox One), which have averaged a 55% male split
– Ages for initial Switch owners skewed towards people in their mid-twenties to mid-thirties
– Later, demographics would begin to skew both younger and older
– Early owners of Switch are significantly more invested in console gaming in general, with almost 60% of early Switch owners averaging 11 hours or more of console/PC play time every week
– 79% of early adopters spent $100 dollars or more on gaming each year, compared to 63% of total Switch owners today
– Early adopters are male, they're of working age, and they have the disposable income and time to invest in their hobby
– The original Switch adopters were much more involved with video creation for sites like YouTube and Twitch
– This core audience was heavily invested in mature experiences like Call of Duty, Grand Theft Auto, and Fallout 4
– Some of those experiences have fallen off, replaced by more family-friendly ones
– Minecraft is the top experience shared by Switch players going into 2019
– That trend is continued with other family-friendly games like Super Mario Odyssey and Super Smash Bros. Ultimate selling incredibly well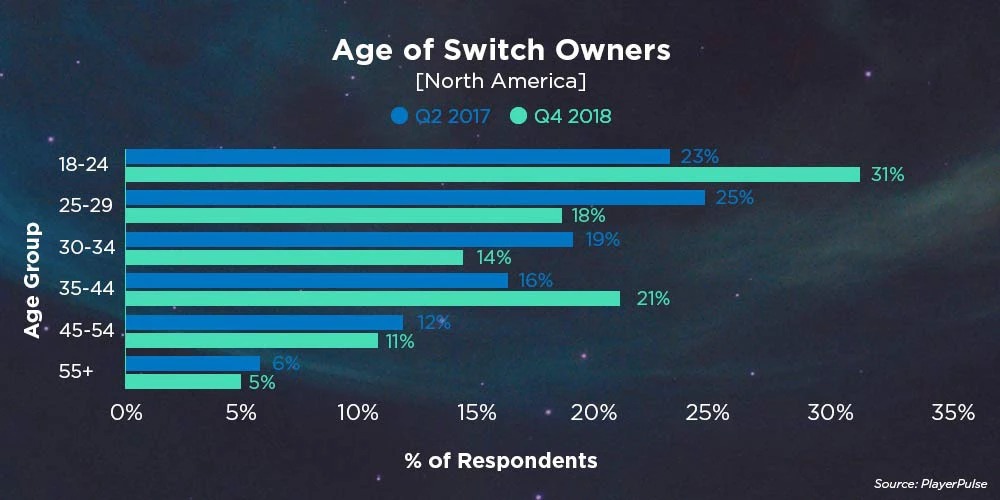 Also included in the piece is a look at the "Purchase Intent" chart. Mortal Kombat 11 clocks in at #2, but Animal Crossing for Switch places at #4 despite the lack of news surrounding it. The LEGO Movie Videogame 2 is also at #9.
Leave a Reply