Elden: Path of the Forgotten Director's Cut update out now on Switch, patch notes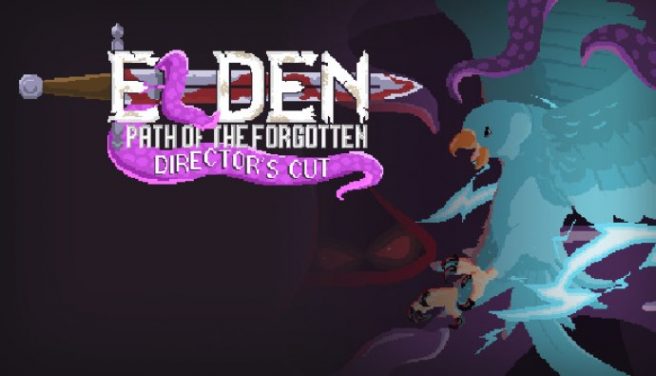 Elden: Path of the Forgotten, which first appeared on Switch in July 2020, has received a major update known as Director's Cut. It "reworks every element of the game" including combat, sound design, and much more.
Below are the full patch notes:
Updated to Unity 2019.4 – Better performance
New story beats in each region
Expanding Hub region with new zone
More variation to zones
Increased player speed
New tentacle spell sound effects
Reworked camera shake (disabled camera shake when the player deals damage to enemies, replaced with a time slow effect. Camera shake only happens when the player takes damage or for large world events. Camera shake motion was also completely reworked.)
Reworked melee hit collisions
Added new enemy – The lurker
Added direction change animation for wide enemies
Improved lighting
Improved enemy navigation
Added Interaction log
Added Item trading
Reworked HUD
Reworked dragon enemy
Reworked zone naming
Reworked roll iframes
Reworked footstep sound effect system
Weapons now have their own individual stamina costs
Weapons now have their own individual sound effects
Reworked damage type system
Critical attack sounds
New weapon – Ahrala's Daggers
New weapon – Farmer's Scythe
New weapon – Curse of the Ancients
Added burn effect
Added shock effect
Added Rune items
Added Cooldown items
Added Trapped explosive
Improved audio cue system
Improved AI / Gate interactions
Reworked threat system
Reworked Shadow caster AI
Balanced damage types
Fixed dragon farts
Added chain lightning
Reworked ranged combat
Added enemy retreating behaviour
Added time slow item
Added new abilities to Rocky Isle Boss
New and expanded sound design
Added item trading
Improved damage type and defence type system
Added thunder and lightning
Translated zone names and interaction text
Improved inventory navigation
Improved poison effect
Elden: Path of the Forgotten is out now on Switch, and the Director's Cut update is available for free to all players.
Leave a Reply